Pega for Government
Modernize your organization and transform the constituent experience.
"Digital transformation, automation and customer service: all of that really relies on a sound strategy."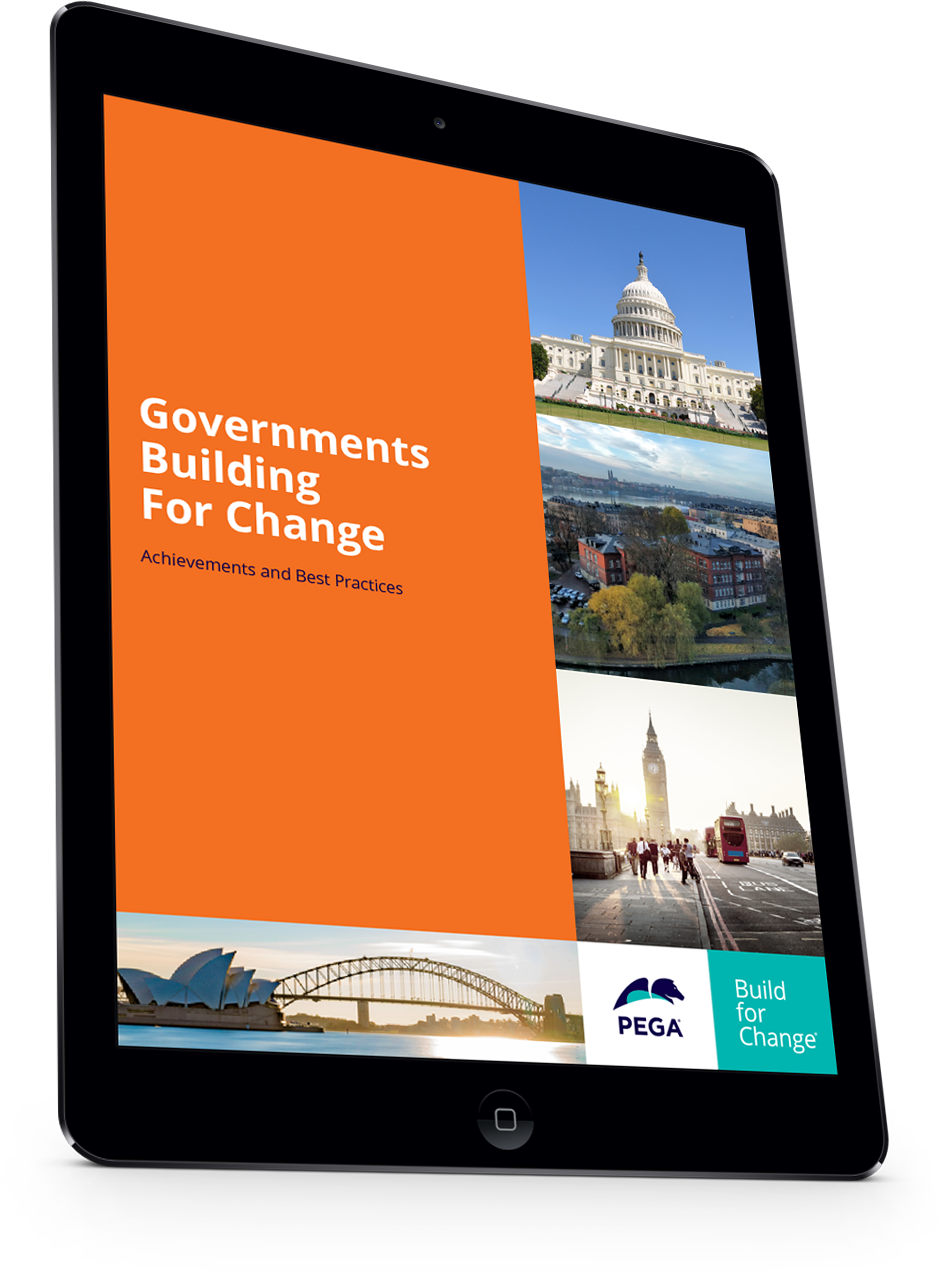 Government Agencies Building for Change
Learn how agencies like the U.S. Census Bureau, California Department of Public Health, and Australian Community Support Organisation are leading the way in digital transformation and customer engagement.
Get the case studies
Register today
Government Empowered 2018
Nov. 8, 2018
Newseum – Washington, D.C.


Reimagine digital transformation and customer engagement at the third annual Government Empowered conference. Learn from government leaders and industry experts on topics ranging from IT modernization, no code, artificial intelligence, and more!

There's a new era unfolding in government services.
Find Pega solutions tailored to you.