Workflow automation
Work smarter by increasing efficiency and streamlining experiences for customers and employees
What is workflow automation?
Workflow automation brings together the people and information needed to get work done completely and correctly the first time, every time. It turns intelligence into action by tapping into data, analyzing the current need, and providing the best response at that moment.
When used as part of a low-code platform for managing work at enterprise scale, workflow automation helps you work more efficiently; make faster, better, more accurate decisions; and deliver meaningful results quickly.
Why use workflow automation?
Every organization has a unique set of challenges, but there is a commonality in certain types of work. No matter the industry, implementing workflow solutions across these business categories deliver the greatest efficiencies.
Types of workflow automation
Onboarding relationships. Automate and streamline work with new customers, vendors, and employees to reduce operational costs, increase accuracy, and build trust and loyalty from the very first interaction.


Servicing customers. Automate and orchestrate every service journey, no matter where customers engage. By connecting the right people, data, and systems, you'll deliver better, consistent outcomes that result in higher levels of customer satisfaction and loyalty.


Operating efficiently. Execute processes quickly and accurately while boosting cost efficiency. Process standardization also simplifies and improves the customer and employee experience.


Managing exceptions. Predict exceptions and detect anomalies that can be fixed with automation. This enables your business to respond in real time and to build trust with customers while improving experiences for everyone.


Empowering business. Work faster and adapt to unforeseen changes by using a collaborative low-code platform for workflow automation. This empowers all your stakeholders to adapt workflows as needed while bringing the right people together throughout the development process to help future-proof applications.
How does workflow automation work?
Highly predictable work can be scripted and programmed, but unpredictable work requires quick thinking and constant decision-making. Workflow automation brings together the people and information needed to get both types of work done completely and correctly the first time – every time.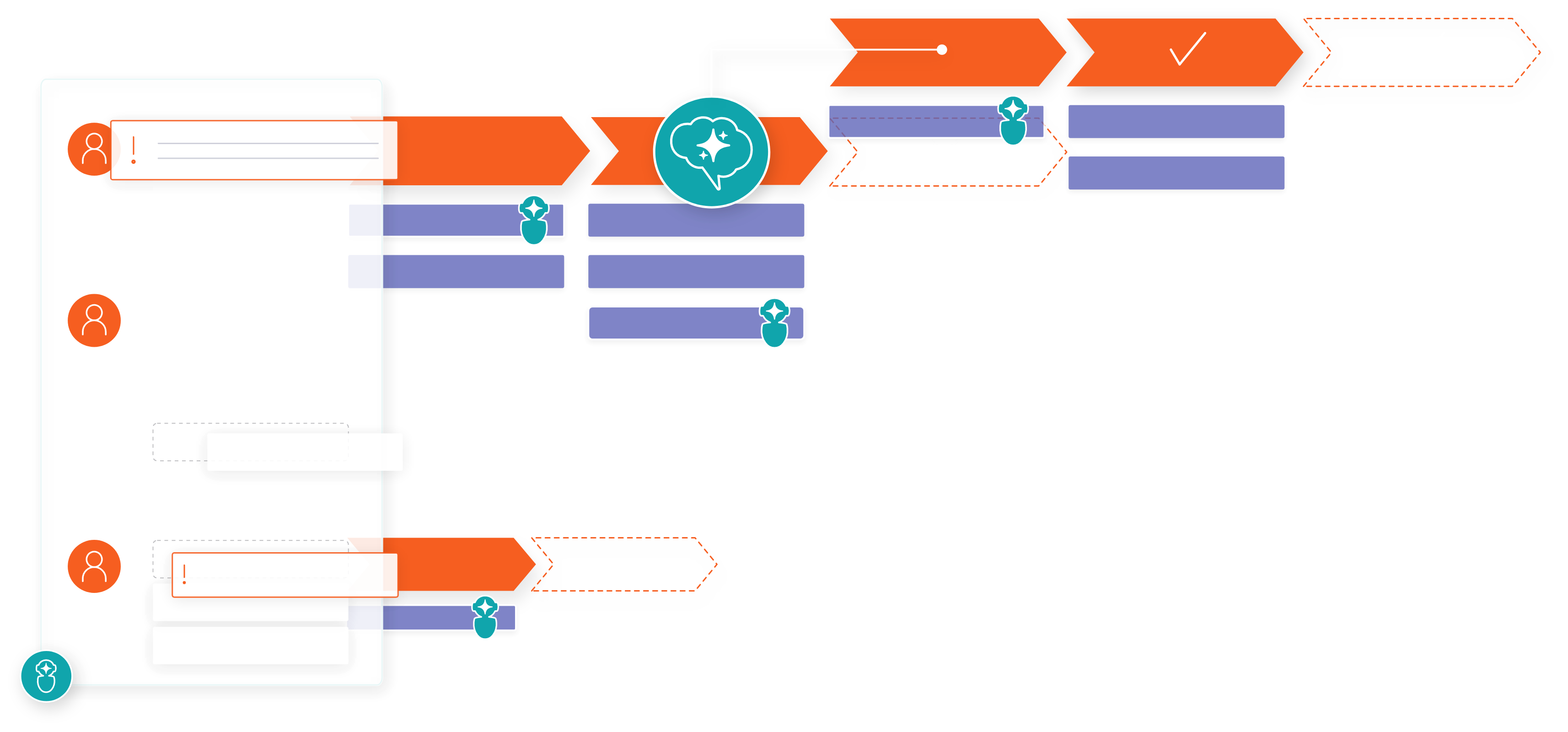 How to get value from intelligent workflows
Drive consistent outcomes, deliver meaningful results, and be ready for what comes next.