Pega for Communications Service Providers
Transform the customer experience.
"We've seen a 50% increase in net promoter score. And ultimately, what matters, 14% churn reduction."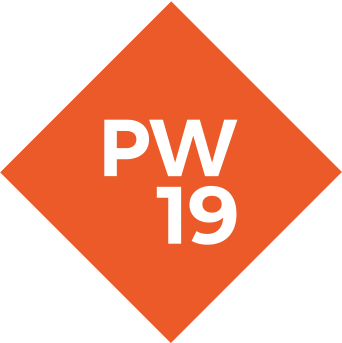 PegaWorld for Communications & Media
CX and IT. Work and play. PegaWorld 2019 brings it all together.
June 2 - 5 | MGM Grand, Las Vegas
Recommended sessions for you
Accelerate Subscriber Growth
Old approaches won't win you new customers
You're at risk of being caught unprepared and losing potential business to competitors. Why? Rising expectations, emerging market disruptors, and new technologies – hello, soft SIM! – allow customers to define where, when, and how they want to interact with you...not vice versa.
So how do you stand out when a potential customer is looking for a service provider? What's the secret ingredient for turning those prospects into profitable acquisitions?
The answer: Pega. Our proven AI technology lets you combine real-time context with prospect data and analytics to find potential customers that are right for you, then make the perfect one-to-one offers, any time, on any channel – owned digital, paid digital, outbound, social media, or agent-assisted. Plus, omni-channel solutions and automatic follow-up mean that once a prospect is on the hook, you'll have no trouble reeling them in.
EE: Transforming the customer journey
How EE quadrupled successful offers to customers through one-to-one engagements.
Creating happy customers with Next Best Action
Deliver superior customer experience through context.
Increase Cross-Sell/Upsell
Stay ahead of your customers' changing needs
A new data plan for sharing photos abroad. An upgrade to the latest iPhone. Your customers have constantly changing wants and needs. If you're not making the right cross-sell or upsell offer at the right time, you're missing opportunities – and your competitors are eager to win over subscribers.
With Pega, you can look at your customer's usage behaviors, evolving household needs, and event triggers to proactively map out the right products to grow your relationship and increase average revenue per user (ARPU). From in-store to online, you'll find chances to upgrade customers at every point of the product lifecycle. Our intelligent guidance will give your agents early identifiers, solid scripting, and matched offers – all supported by your perfectly personalized outbound marketing offers and campaigns.
Improve Customer Loyalty and Retention
Churn happens. Don't let it happen to you.
When it comes to customer loyalty, you're not as prepared as you think. You've built scripts and armed your service agents with offers to soothe customers when things go wrong. You hope your competitors won't swoop in with the hottest new mobile offer. But what if you could flip the script on your reactive approach? Imagine calling a customer with high data usage, and offering them more data before they get hit with an overage charge.
With Pega's proven AI, you can personalize any retention offer, in any channel, at any time. But that's just table stakes. Pega lets you proactively initiate a sales or retention conversation with a customer right when a problem happens. Even better, you can proactively contact a customer before that bad experience.
Building loyalty. Soaring Net Promoter Score (NPS). Shrinking churn. Predicting the future. Not a problem with Pega.
Case Study
TalkTalk: Leading a consumer revolution
After deploying Pega software, TalkTalk saw a 40% reduction in early life complaints.
Deliver Seamless, Personalized Service
Exceed expectations. Every time. On every channel.
Today's customers live in a digital world, but they don't live there full-time. They still visit your retail locations and call your contact centers. And they expect a consistent, top-notch service experience, wherever they are.
Trying to stay ahead of these shifting demands may seem like an uphill battle. You need more than just a digital front-end. You need under-the-hood power to make the experience easy.
With Pega, you can deliver a consistent experience everywhere. In the store. On your app. On the phone. On live chat. On new channels that don't even exist yet. Our next-gen service application goes beyond a 360-degree view to deliver AI-driven insights that can be actioned in the moment on any channel. The industry's only unified automation engine streamlines and simplifies interactions, so you can deliver seamless service across all customer touchpoints.
Create Quota-Busting Sales Execution
Prospect. Configure. Price. Quote. Close.
Chances are high that your sales-tech isn't measuring up. According to a Pega survey, 57 percent of organizations admit their sales tools don't have the ability to suggest specific products or services that are the right fit for their clients. Sellers are forced into disparate tools to configure product bundles, build pricing, and generate quotes. Time spent on manual processes is time they aren't prospecting, selling, or closing.
If your sales force automation (SFA) can't guide your reps to the right products and actions, how can you possibly expect them to sell a complex package of services and equipment? You can't, unless you transform your SFA system from something reps put information into to something they get insight out of.
Pega intelligently guides your sales reps, recommends the next best action to take, and automates and streamlines the processes they need (like CPQ). By empowering your sellers with contextual insights, you can build the right solutions and ramp up your revenue. You can't afford to get it wrong. With Pega, you won't.
Creating the perfect digital order
How Vodafone is leading the way in an Agile Telco Transformation.
Streamline Service Operations
Faster results. Happier customers.
Some customer requests are easy. If someone wants a copy of their latest bill? No problem, right? But what about service moves or household changes? These requests demand that siloed teams and systems work together during the moments of truth that really matter.
When your customers come to you for help, you have to make it easy to get results…even if your back-end software is still pretty ugly.
Pega is engineered to automate across silos, finally connecting your front-end channels to field service teams to your back-office operations. We put the industry's only unified automation platform – with AI-powered robotics, BPM, and case management – to work for your customers and your service teams. This means even your most complicated processes are made easy for your customers, including on self-service digital channels.
They get the results they want quickly and easily, and you drastically reduce your cost of service. Win-win.
Achieve New Levels of Operational Excellence
Make excellence your competitive advantage
If your organization relies on archaic systems to manage important processes – such as fulfilling orders or managing device returns and upgrades – you'll soon be left behind. Digital leaders like Amazon are raising the bar and making operational excellence a competitive advantage. Will it be yours?
Don't let the digital future sneak up on you. If you're serious about improving customer experiences and cutting costs, then you need to step up the essentials, like process cycle time, process rework, and straight-through processing. According to an EY survey of telco executives, "process automation" will be the most important factor for long-term operational excellence.
Pega is the industry's only unified Digital Process Automation platform, with robotics, process automation, and case management together in a unified architecture. We build in powerful decision analytics, so you've got the insights you need to automate any process in your business. Start fast, scale big, and deliver end-to-end results that drive costs down and customer satisfaction sky high.
How Vodafone achieved real agility
Watch now and learn how Vodafone empowered their team with Pega's Customer Engagement Platform.
Get Pega solutions for communications service providers
Let us show you how Pega can help your business.