We'd prefer it if you saw us at our best.
Pega.com is not optimized for Internet Explorer. For the optimal experience, please use:
"Every outcome begins with a changemaker who translates a bold vision into a powerful new reality."

— Douglas Averill, Global Government Industry Markets Leader, Pegasystems
---
True transformation requires leaders who can define a shared vision, inspire teams, and remain a steady force. As you read the success stories in the pages ahead, know there is a digital leader at the heart of each achievement.
Download the report to learn how you, too, can lead the movement toward outcome-driven modernization at your agency
Featured agencies:
Australian Community Support Organisation
Dutch Ministry of Economic Affairs – DICTU
Health Research Authority
Intellectual Property Australia
Registers of Scotland
Sveriges a-kassor: The Swedish Federation of Unemployment Insurance Funds
U.S. Bureau of Alcohol, Tobacco, Firearms and Explosives
U.S. Census Bureau
U.S. Department of Agriculture Natural Resources Conservation Service
U.S. Department of Agriculture Office of the Chief Financial Officer
U.S. Department of the Treasury
U.S. Department of Veterans Affairs
U.S. Federal Bureau of Investigation
Air Force Research Lab
U.S. Marine Corps
California Department of Public Health
Multi-State Disaster Recovery: New Orleans Deepwater Horizon Economic Claims Center
New Jersey Courts
New South Wales Department of Planning, Industry and Environment
New South Wales Transport Management Centre
Queensland Department of Education
State of Maine
State of California Franchise Tax Board
Texas County & District Retirement System
Vermont Office of Professional Regulation
---
Customer Success Stories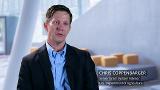 U.S. Department of Agriculture Reduces Payment Process From Months Down to Days.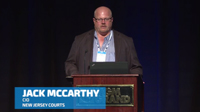 New Jersey Courts leads the way in criminal justice reform.
---
Tags
Related Resources
Recommended research & insights
See what's new, what's next, and what's trending right now.
Browse collection
Why Pega?
Uniquely powerful software isn't the only thing that sets us apart.
Find out more