"In today's fast-paced environment, modernization means more than simply business process automation; governments need to be predictive, intuitive, and customer-centric."

— Douglas Averill, Global Government Industry Markets Leader, Pegasystems
---
While every agency and program is unique, what remains the same is the need to future-proof our technology – to build not just for the next year, but for the next generation. Learn how governments around the world are building for change.
Download the report to see what these government agencies have in common:
U.S. Department of Veterans Affairs
New South Wales Transport Management Centre
The Swedish Federation of Unemployment Insurance Funds
Texas County & District Retirement System
Australian Community Support Organisation
Air Force Research Lab
U.S. Department of Justice – Federal Bureau of Investigation
New Jersey Courts
U.S. Department of Agriculture
State of Maine
U.S. Census Bureau
Dutch Ministry of Economic Affairs - DICTU
Registers of Scotland
U.S. Department of the Treasury
California Franchise Tax Board
California Department of Public Health
---
Customer Success Stories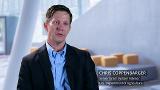 U.S. Department of Agriculture Reduces Payment Process From Months Down to Days.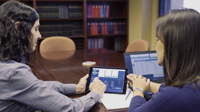 With Pega, The Texas County & District Retirement System eliminated 5 systems and dramatically reduced system maintenance costs.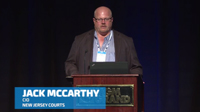 New Jersey Courts leads the way in criminal justice reform.
---
Tags
Product Area: Platform

Product Area: Customer Service

Industry: Government

Challenge: Legacy System Innovation