Forrester study demonstrates 321% ROI with Pega 7
Pegasystems commissioned Forrester Consulting to conduct a Total Economic Impact™ (TEI) study to examine the potential return on investment (ROI) enterprises may realize by deploying the Pega Platform.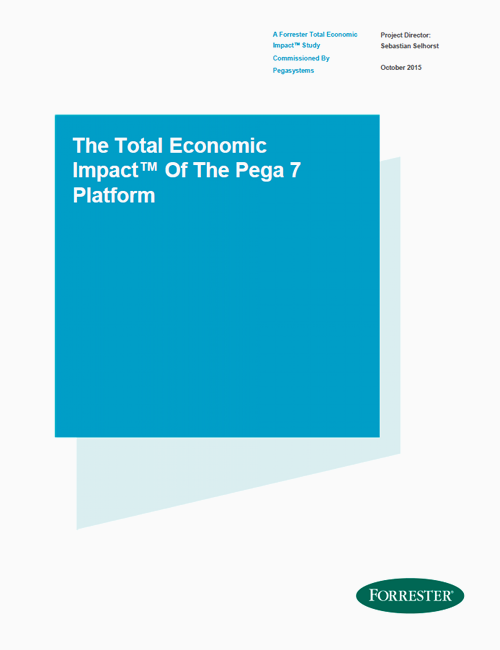 Highlights from the study:
The ROI was 321% with a payback period of less than 12 month.
Development cost savings of 75%. With the adoption of the Pega 7 platform, all of the interviewed organizations transitioned to a model driven approach with agile methodologies.
Reduced time-to-market by 50%. The analysis commissioned that organization are able to launch new business applications up to 90 days earlier.
End-user productivity gains up to 75%. Interviewees reported that their end-users had typically achieved 20% to 50% of productivity gains.
Rethink the way you build and evolve applications
The battle isn't over once you've locked down the right technology. To maximize results, you need to deliver faster – without compromising on quality.