Pega is ranked the leader in Client Lifecycle Management, Onboarding, and KYC applications
Chartis Research ranks Pega as category leader in the RiskTech Quadrant® for KYC.
"Pega's technology stack (which includes AI and automation capabilities), alongside its large partner ecosystem, has consistently earned it a category leader status in Chartis' KYC/CLM RiskTechquadrants"
Meet regulatory challenges with
Pega Know Your Customer
Learn more
Manage client onboarding with
Pega Client Lifecycle Management
Learn more
Trusted by more than 40 leading banks, including the world's largest corporate and investment financial institutions
Supported by a global team of regulatory and business subject matter experts, former big four consultants, attorneys, experienced implementation experts, leading product developers, third party data providers and consulting partners.
Pega delivers industry-leading onboarding and KYC applications to automate client journeys from onboarding through to offboarding, with proven rapid implementation methodology allowing our clients to deploy in as little as three months.
How global banks are digitally transforming through client onboarding and KYC
"We are able to complete two releases per month with Pega CLM and KYC—out of the box, scaling globally, to meet complex regulatory demands."
Seamlessly and easily orchestrate global front-office to back-office processes for complex multi-product and multi-jurisdictional customer onboarding and customer maintenance.
Ensure compliance with regulatory requirements, including AML/CTF, FATCA, CRS, Dodd-Frank, EMIR and MiFID II, through 7000+ prebuilt and easily modified KYC rules maintained by a global team of lawyers, ex-regulators, and policy makers.
Engage with your customers via a true omni-channel experience and empower your staff to always put the customer at the center of every transaction.
90% of corporates would switch to another financial institution for better client service in onboarding and account maintenance.
Featured Clients
"For KYC.com, we run our business on Pega and that needs to be able to support the demands ... to do all of the things that those banks are going to want to do with us, and future proofing ... to deal with the demands the rigors of things like all the other regulations that are coming."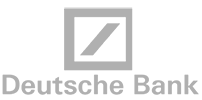 Global Partner Ecosystem
Consulting and Implementation Partners
Accenture, EY, Virtusa Polaris, Cognizant, CapGemini, Mayer Brown, PWC
Technology Partners
Equifax, Thomson Reuters (World-Check, Clarient, and Avox), IHS Markit (Kyc.com), OutsideIQ, DTCC, Kyckr, Electronic Identification, Dun & Bradstreet, Bloomberg, HCL
"The idea behind using technology isn't just doing it for technology's sake. The idea is to be more efficient and effective and that you have rules that are concomitant with each other in the EU or the US or Australia."
Events & Webinars
On-demand webinar
In this webinar, EY and Pega discuss the trends and innovations in digital Client Lifecycle Management and KYC, which can benefit financial institutions as part of their digital transformation strategy.
On-Demand Webinar
Watch this webinar, hosted by Ernst & Young and Pega, to learn how the world's largest banks are transforming global onboarding, while meeting complex Know Your Customer (KYC) regulatory demands.
News & Media Coverage
Article
Artificial intelligence (AI) is being used throughout digital transformation initiatives and is changing how banks perform client on-boarding, anti-money laundering (AML) and know-your-customer (KYC) compliance.
Article
In this newsletter, Pega KYC and regulatory legal experts highlight the latest regulatory developments in client onboarding and customer due diligence that occurred in the first quarter of 2021 across the North America, EMEA and APAC regions.