Forbes insights: The New Rules of Customer Engagement
How leading companies are connecting with customers to drive greater growth.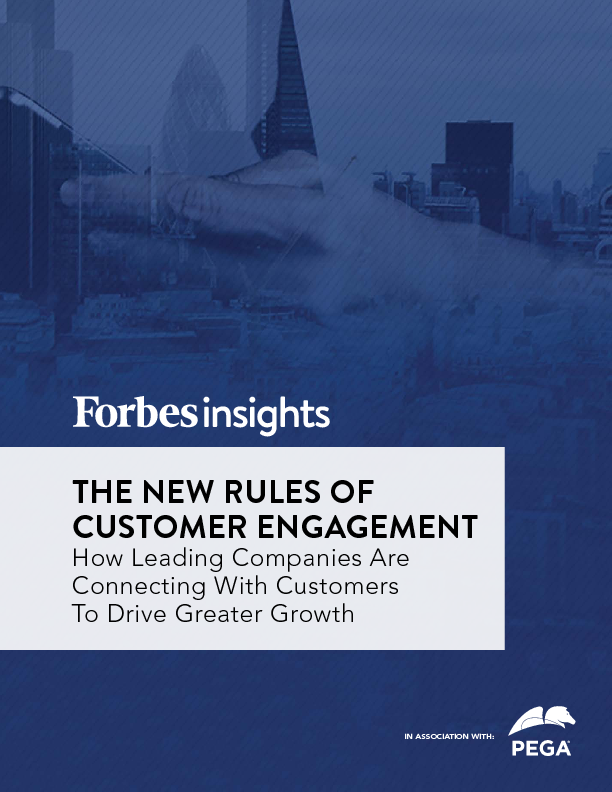 Learn from the leaders
How can a company know if it is truly succeeding with customer engagement? To help companies understand where they fall on the engagement spectrum, Forbes Insights examined what separates leading companies from the rest of the pack. This report is based on a survey of 201 executives.
4 top trends in customer engagement
With the right technology, you can use context to your advantage, meet real needs in real time, and deliver seamless experiences everywhere.