What is robotic process automation?
How software bots automate work to drive productivity and efficiency gains
What is robotic process automation?
Robotic process automation (RPA) is a software-based approach that uses bots to automate tedious, repetitive tasks. This eliminates the need for human intervention, optimizing processes while enabling employees to focus on more important tasks and initiatives.
As a noninvasive technology, RPA equips organizations to:
Bridge legacy systems
Easily close integration gaps
Wrap legacy system integrations without making changes to underlying technology investments
Why use RPA?
As part of a workflow automation strategy, RPA removes the need for employees to perform repetitive work, enabling work to be processed digitally with greater speed and accuracy.
To do so, RPA automates business processes to accelerate work outcomes, removes opportunities for errors, and enables organizations to scale quickly for spikes in volume without additional resources.
With 24/7 transaction processing capabilities, RPA can also increase productivity and eliminate processing backlogs, reducing costs associated with rework.
Benefits of RPA
Optimizes resources. By automating routine tasks, employees are free to perform more high-value work. Employees are more efficient and engaged when focusing on decision-making and customer service that needs a human touch.


Increases productivity. RPA can work on-demand or around the clock. This allows for faster turnaround on work requests and significantly improves SLAs.


Lowers costs. RPA creates an intelligent software-based workforce that lowers the cost associated with high-volume, repetitive tasks that don't require human intervention.


Reduces risk. When processes complete flawlessly every time, you don't need to allocate additional time or resources for rework. Bots don't make mistakes or judgement calls, and they never get tired.


Digitizes legacy apps. When transforming digitally, many IT leaders find that legacy apps create bottlenecks in common enterprise processes and often cannot be digitized quickly through the creation of relevant APIs. RPA provides a way to weave those apps into broader enterprise processes that involve both human and AI elements.
How does RPA work?
RPA provides tools you can use to automate repetitive work so your employees can focus on customers, while bots do the repetitive, rote work. For example, automations you create can bridge gaps between various software applications employees use, eliminating the time spent starting and navigating through those applications. This allows you to integrate legacy systems and avoid silos.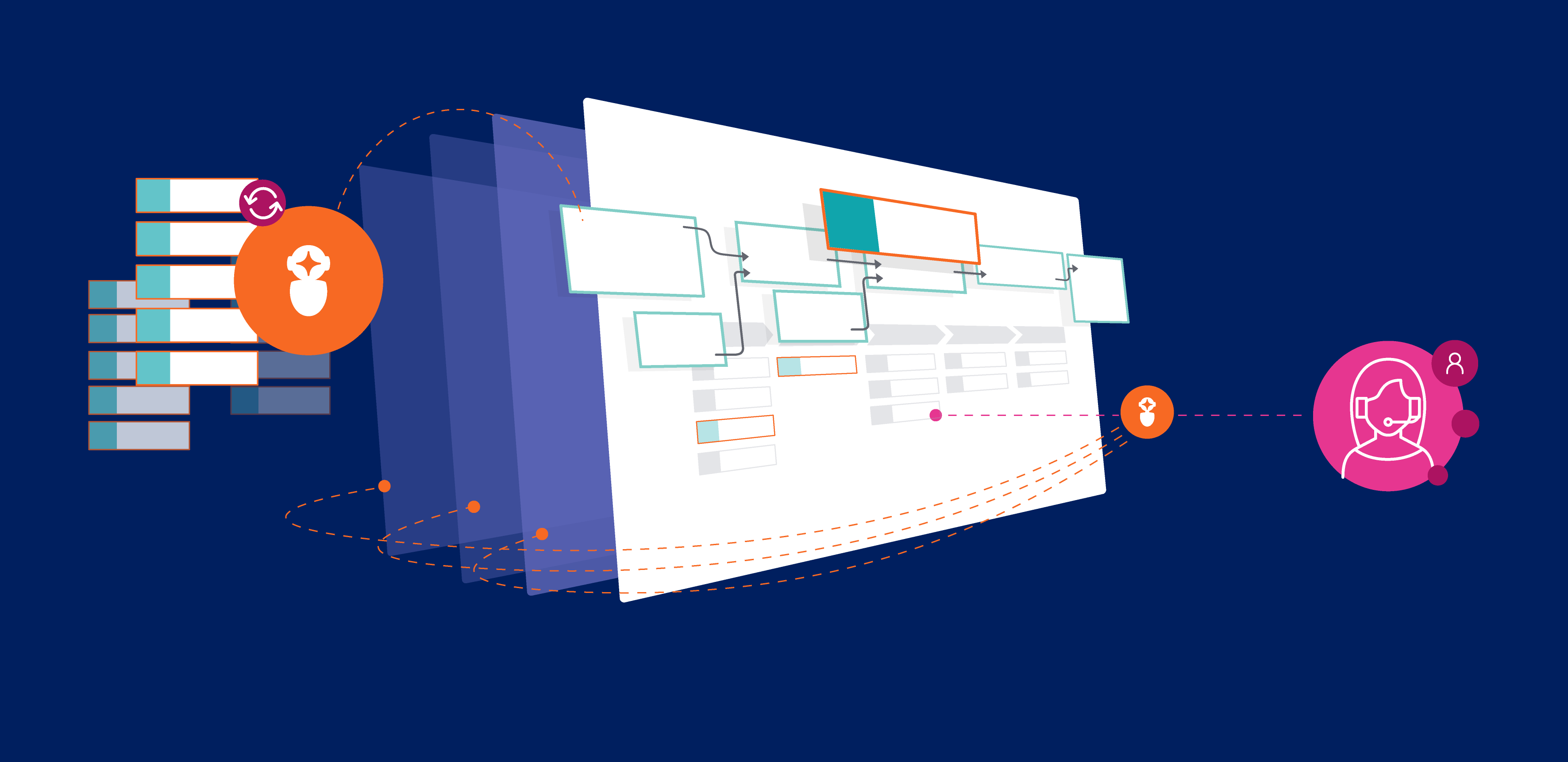 Forrester TEI study demonstrates 186% ROI with Pega RPA
See Forrester's findings on the Total Economic Impact™ (TEI) of Pega's hybrid RPA approach.
What's the difference between attended and unattended RPA?
Attended RPA
With attended RPA, users interact with the automation on their desktop. For example, in a customer service scenario, a typical automation would consist of the following steps:
The bot runs an automation to retrieve customer information from various applications.
The bot then presents the information to the service representative.
The representative can change the customer information as needed.
The bot runs an automation to update the original application with those changes.
Unattended RPA
With unattended RPA, the work is performed automatically without human intervention. Typical use cases involve automating repetitive back-office tasks, such as when employees submit work to a queue and robots automate the work in batches.