Transform the Client Lifecycle
Pegasystems and Finextra explore the challenges banks face in bringing the customer and product onboarding into the digital age.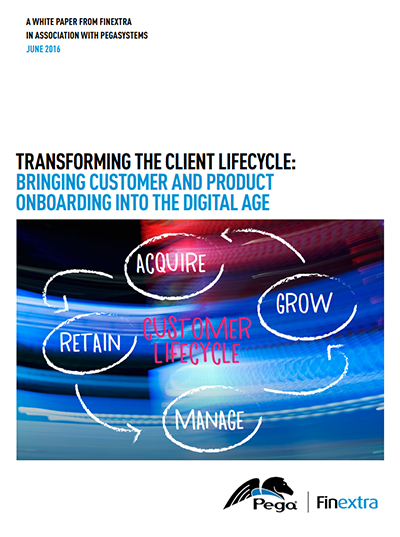 CLM: The silver bullet for customer centricity
Increased KYC regulatory requirements, heightened customer expectations and operational challenges are driving financial institutions to re-examine their end-to-end client lifecycle management experience.
This paper explores the challenges banks face in the area of onboarding, the opportunities created by CLM technology to help them address these challenges, improve customer experience and protect and grow their businesses, and the next steps they can take to move forward.
"The technology – rather than the relationship manager – drives the process."