Personalize your sales offers with AI
Qualify and convert the best leads with ranking scores
Stack rank the most qualified leads and make sure they end up in the right reps work basket. Lead ranking takes the volume of leads being passed to sales and scores the likelihood that a lead will convert into an opportunity based on predictors that span lead, contact, organization, and rep-provided data.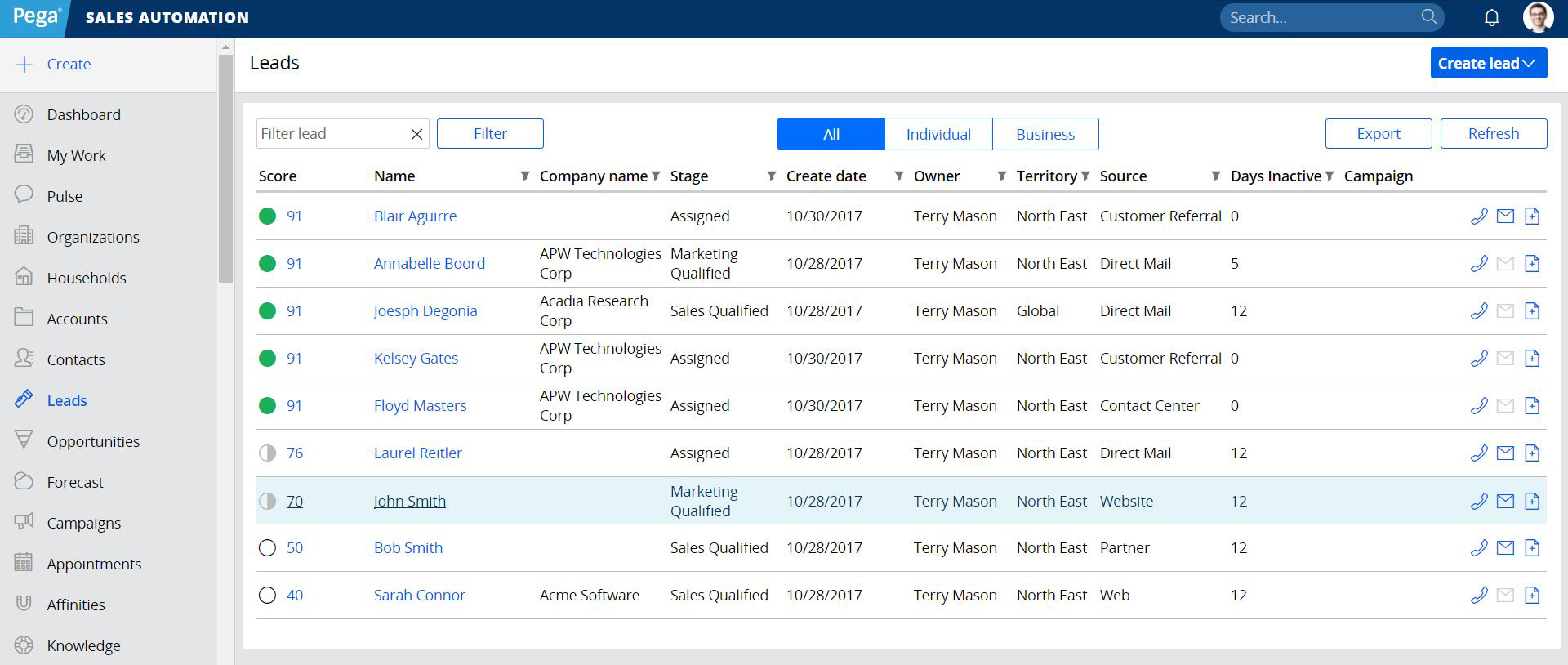 Predict progression and conversion with opportunity insights
Drive velocity into your sales process by predicting the probability of an opportunity moving to the next sales stage, the likelihood of winning, and the timeframe when most likely to close. Opportunity insights are based on current sales activity and historical benchmarks for similar deal types.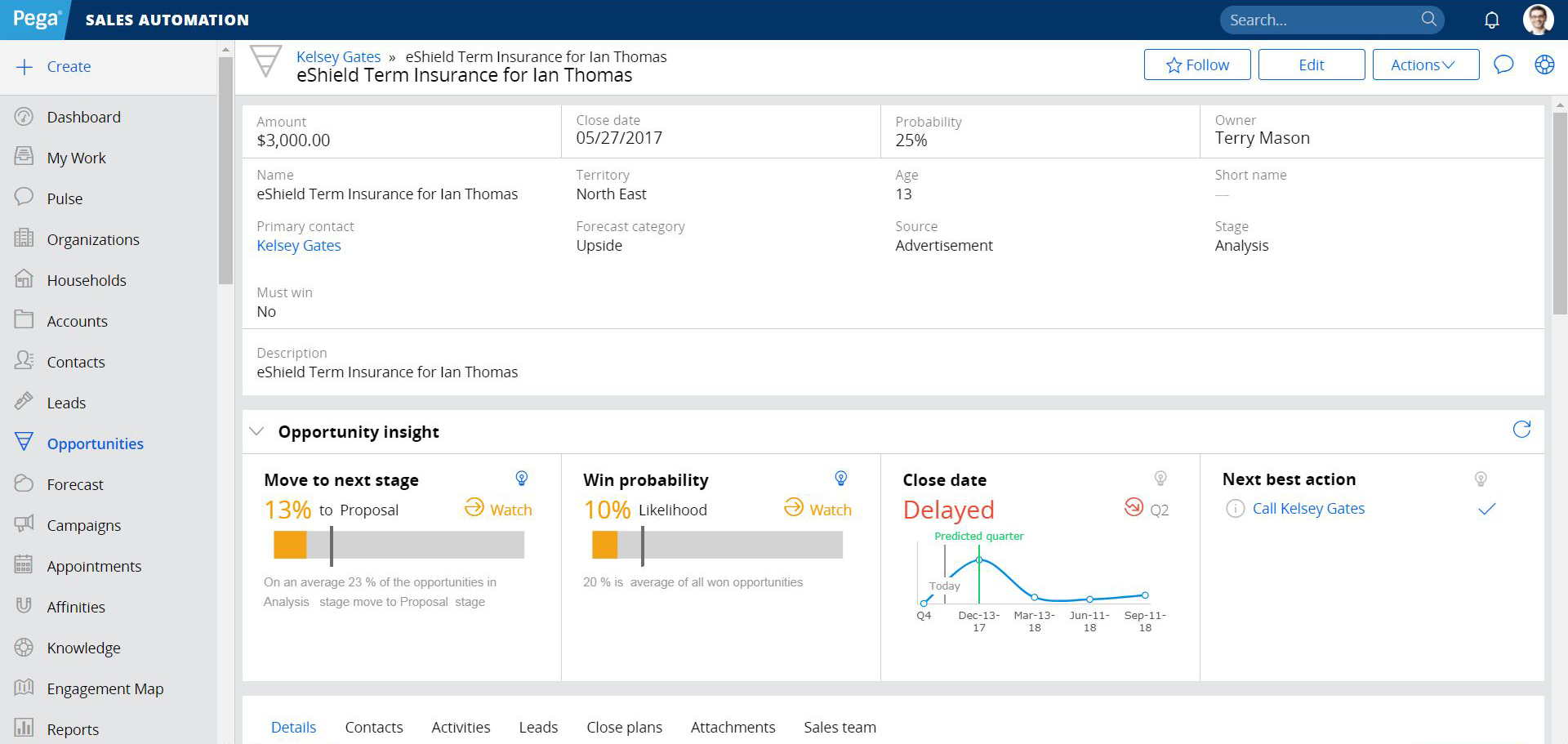 Guide reps to the Next Best Action
Each rep has a list of opportunity-specific next best actions to help them build, progress and close pipeline in the current quarter. The models suggest ways to increase contact activity, drive proactive contact with clients and prospects, and leverage content at the most helpful time.
Proactively boost performance with AI Sales Coach
Fast-track success with data-driven guidance and coaching for reps and sales managers. Review and assign personalized coaching plans for each rep, then monitor progress with real-time notifications.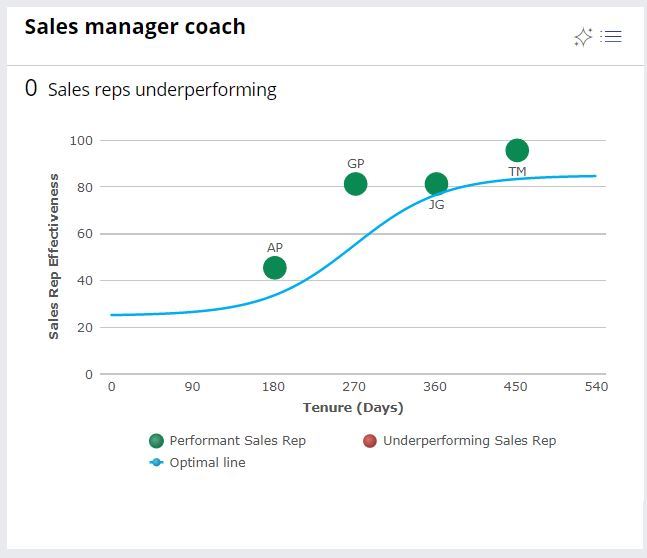 Create personalized offers to drive new and repeat sales
Identify individual customers and the specific offers that have the highest value and propensity of purchase. Convert accepted offers to opportunities, or decline the offer and let the AI engine use this knowledge in similar customer and offer scenarios with other reps.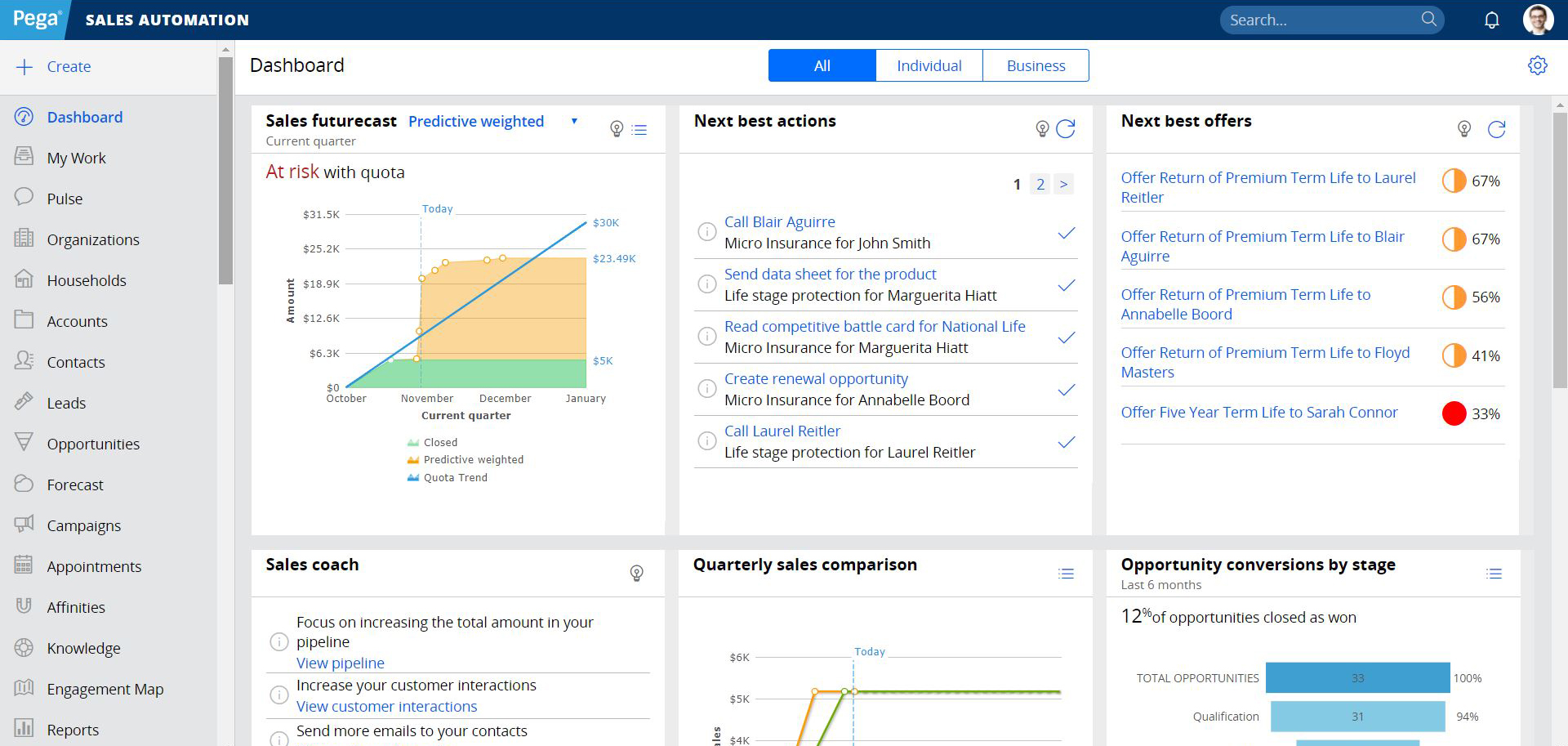 Evaluate forecasts using AI
When predictive values and sales-provided values don't match up, alerts will draw attention to those forecasts. Managers can then evaluate the problem areas and assign the best actions to solidify the forecast.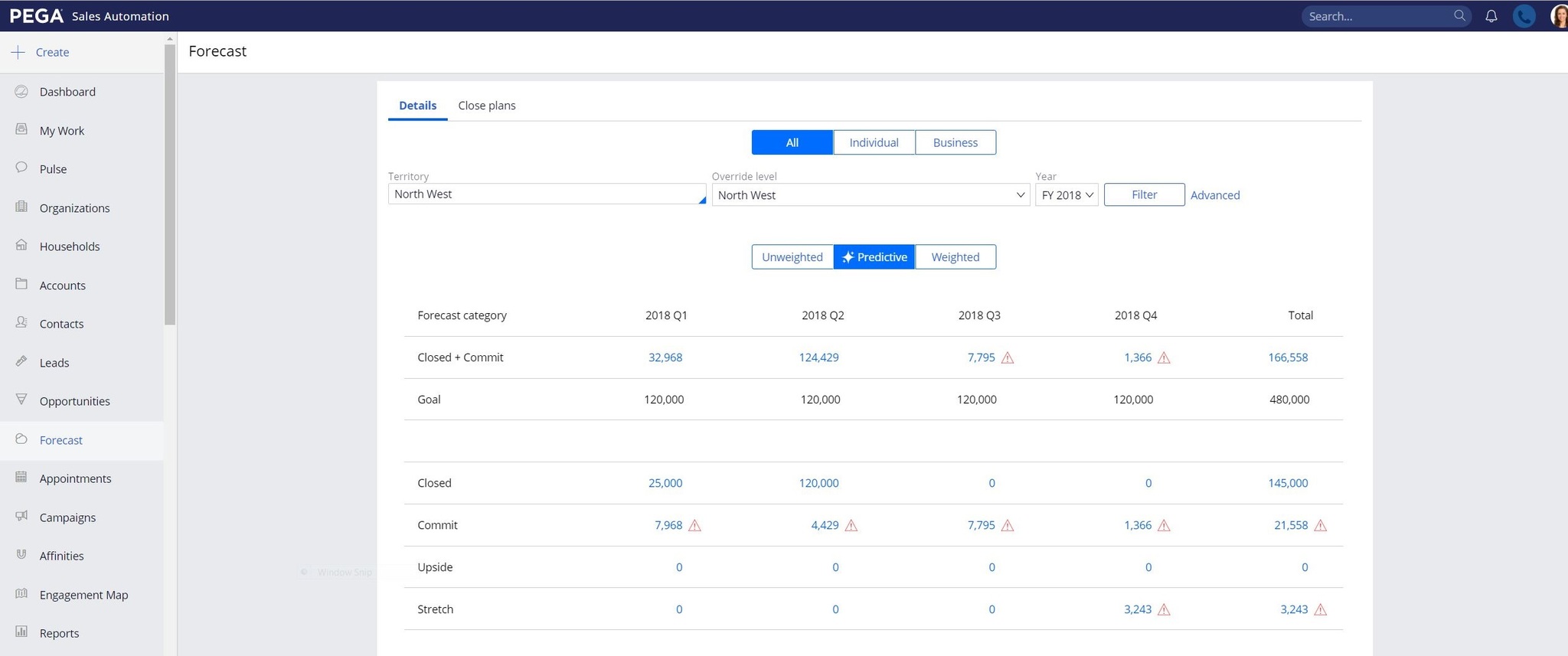 Keep reps and managers on the same page with Sales Futurecast
Predict whether a sales rep or territory is going to attain quota for the quarter. The model predicts revenue performance in a given time period by comparing pipeline, historical accuracy, actual revenue, forecasted revenue and other predictors.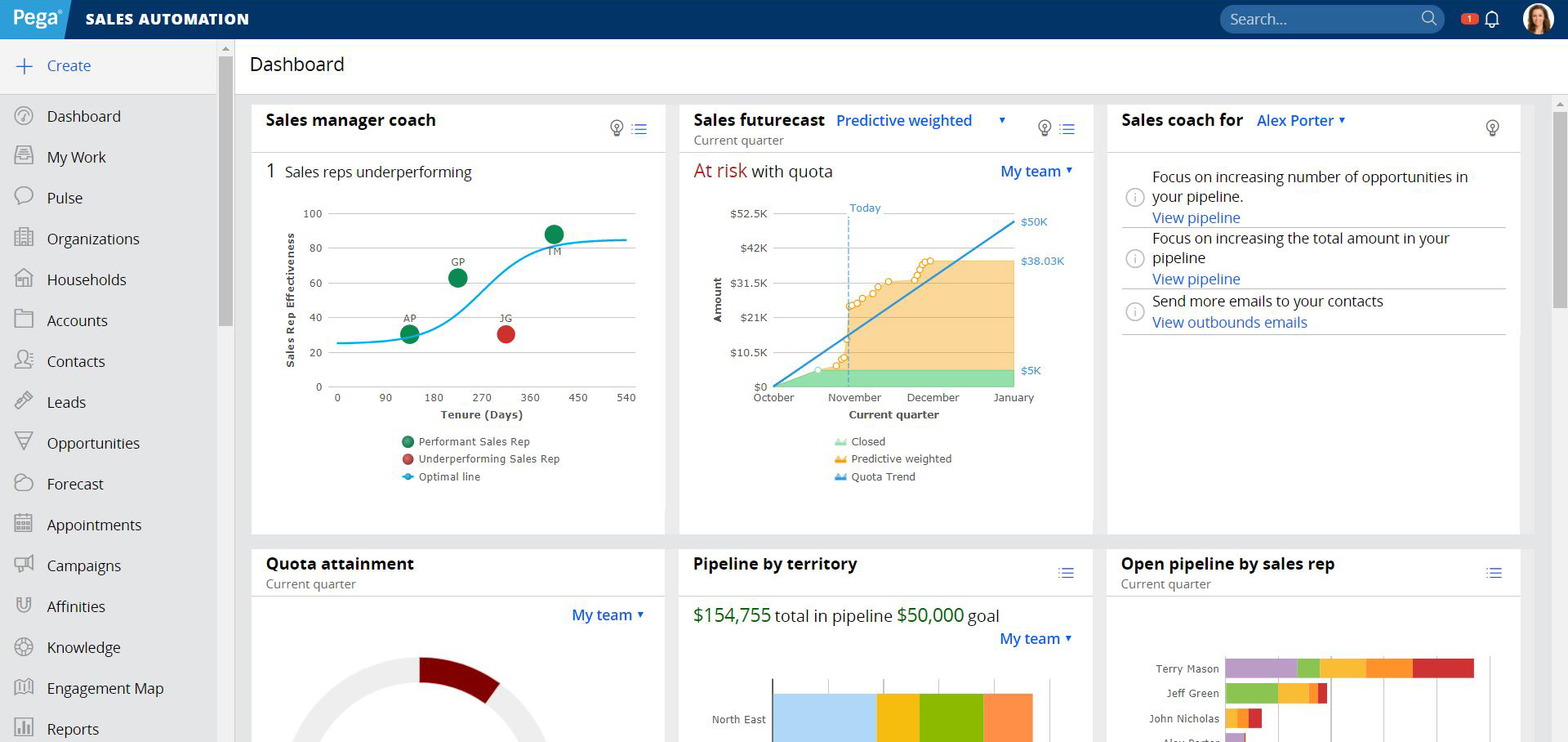 Make every rep a top seller
Predict and monitor the success of new sales reps and the specific coaching actions to keep them on track. The model is driven by a combination of time, rep activity, sales pipeline, and human resources data.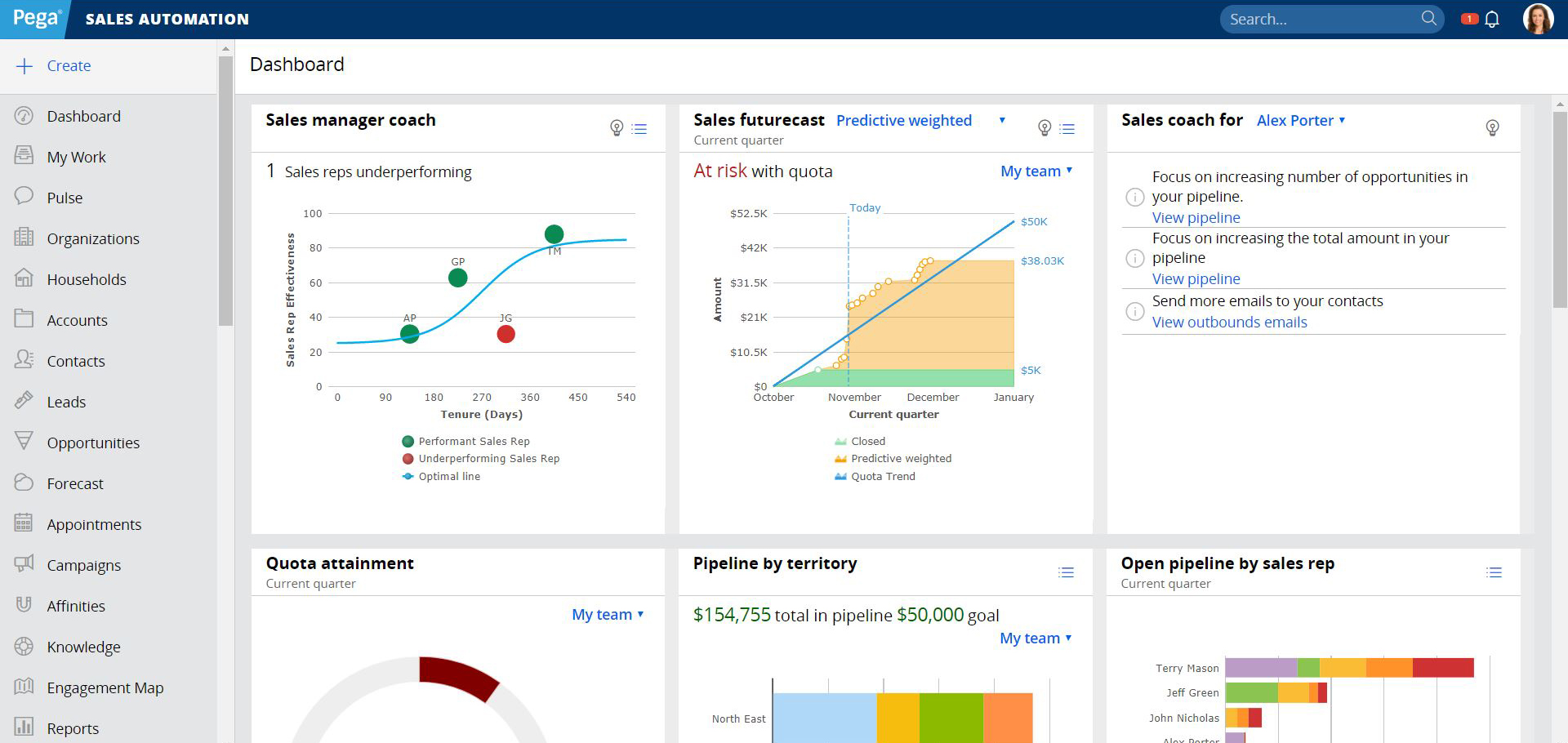 Related Resources
Data Sheet
Pega's AI constantly learns from what works, what doesn't work, and self-optimizes so that guidance to reps, agents and managers continually improves.