Analyst Report
Deliver apps faster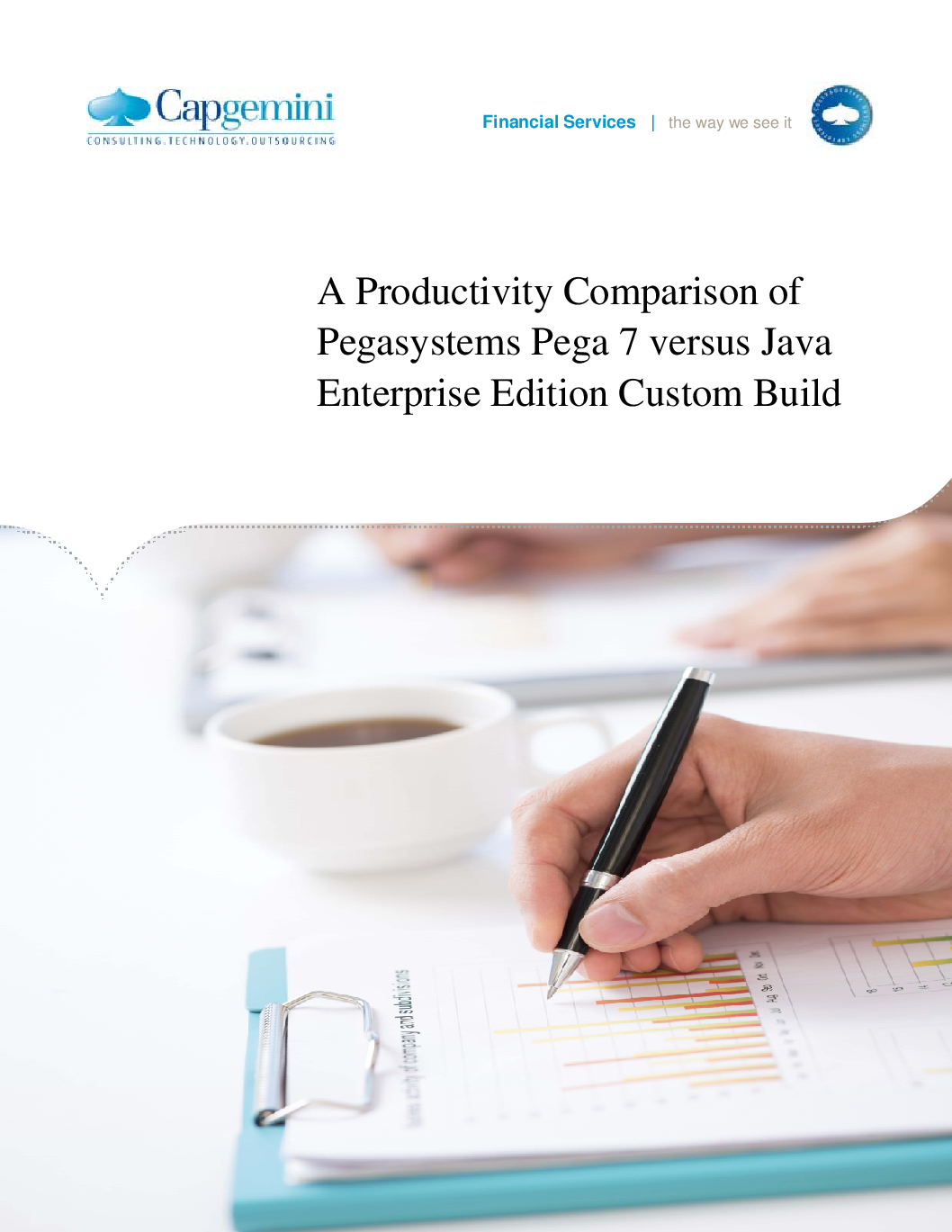 A Productivity Comparison of Pegasystems Pega 7 versus Java Enterprise Edition Custom Build
PDF | 45 pages | 30 mins read
Download Capgemini's comparison to see how Pega stacks up against Java EE for developing global, feature-rich, and mobile-enabled enterprise applications. You'll learn why Pega was faster, including:
40x Faster mobile development
8x Faster analysis and design
8x Faster introducing change
Related resources
Pegasystems is the leader in software for digital transformation. Find out more about our 35-year history of helping the world's leading organizations achieve breakthrough business results.
Learn more