Deliver apps faster
Download Capgemini's comparison to see how Pega stacks up against Java EE for developing global, feature-rich, and mobile-enabled enterprise applications. You'll learn why Pega was faster, including:
40x
Faster mobile development
8x
Faster analysis and design
8x
Faster introducing change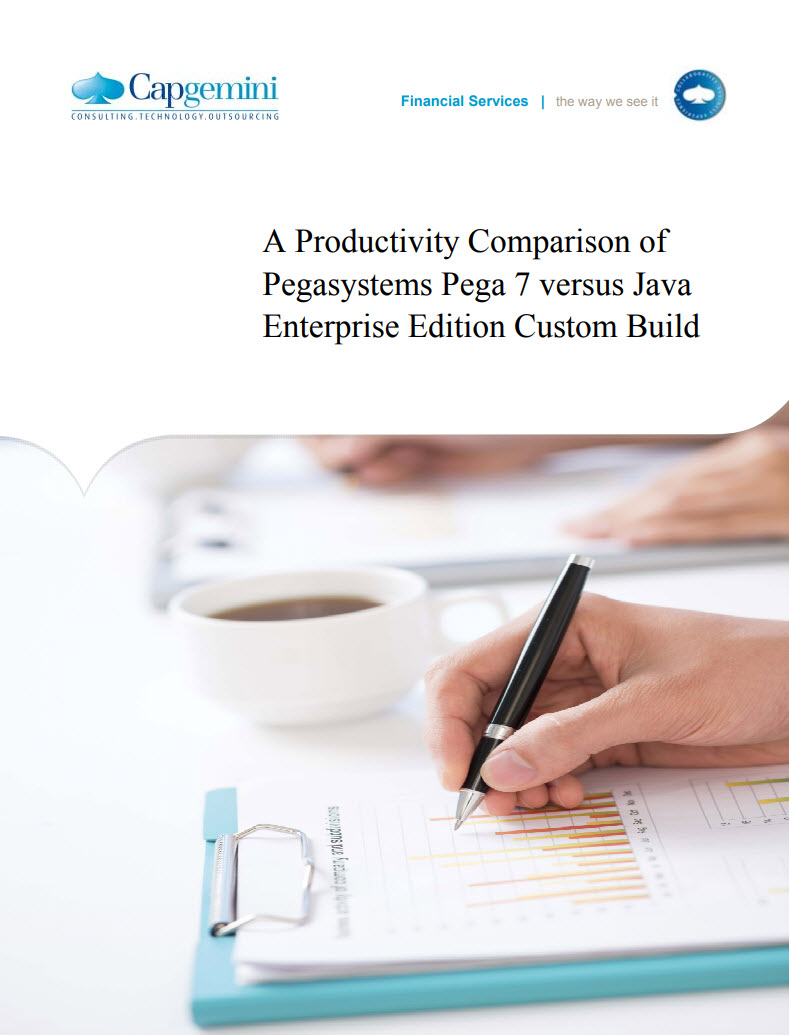 Find out how to build better apps faster
Slow development cycles holding you back? Software That Writes Your Software™ lets you design your way – then does the heavy lifting of keeping your code up to date.