HFS research names Pega in its winner's circle 2017 for RPA providers
Pegasystems was cited as a leader in RPA Services among vendors who were evaluated across a set of criteria in service delivery execution and innovation with a focus on enabling transformation and un-attended automation.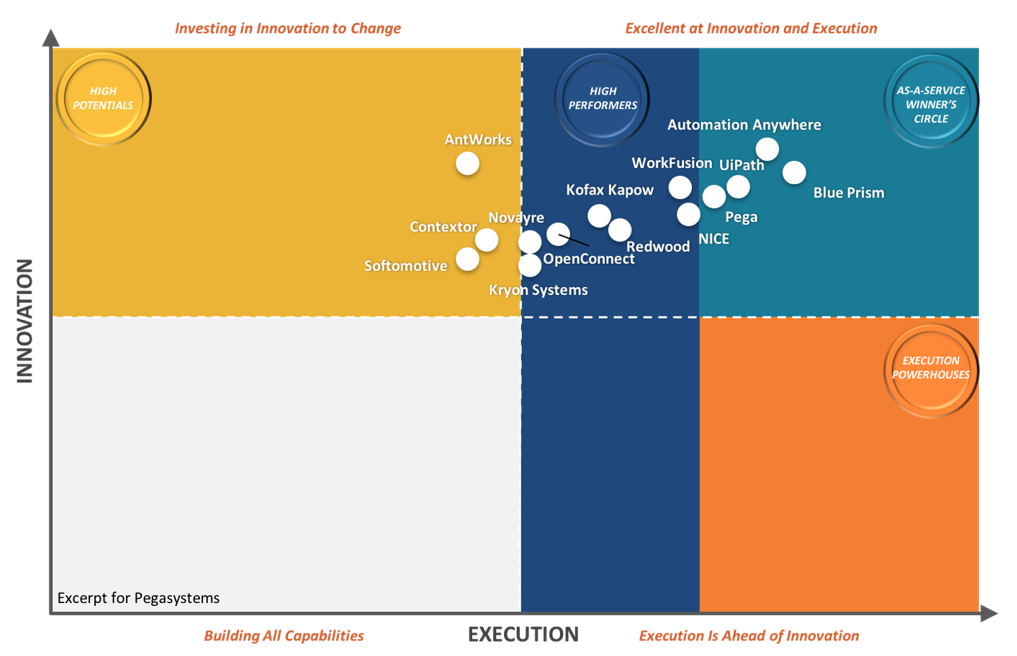 Highlights from the report:
"Pega's main value proposition is the quick deployment as well as the integration of both RDA and RPA in attended or un-attended scenarios. At the same time, Pega offers broader functionality by extending bots to its BPM suite."
Have a business problem? There's a bot for that.
Tiny, yet powerful software robots can make a big impact... if you know what you're doing. Find out how to choose the right bot for the right situation.