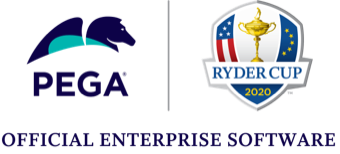 The power of partnership
In golf or in business, great partnerships inspire everyone to take their performance to the next level. Get an inside look at some of the best-ever Ryder Cup pairings in our joint video series, The Power of Partnership presented by Pega.
View all
Putting clients first
The biggest brands in the world rely on Pega software. We're deeply committed to our clients, helping them solve the hard problems no one else can.
"Pega has given us the main ingredients we needed to create a magic recipe: to move from a product-oriented to a customer-centric approach."
Partnering with global experts
To get results for our clients, we don't go it alone. Our trusted partners combine scaling power and industry expertise with technical skills.
Meet our partners