Pega receives highest scores in mobile development for internal complex and simple applications
Pegasystems is recognized with the highest scores of 11 evaluated vendors for internal complex apps use case and internal simple apps use case in Gartner's 2017 report on critical capabilities for mobile app development platforms.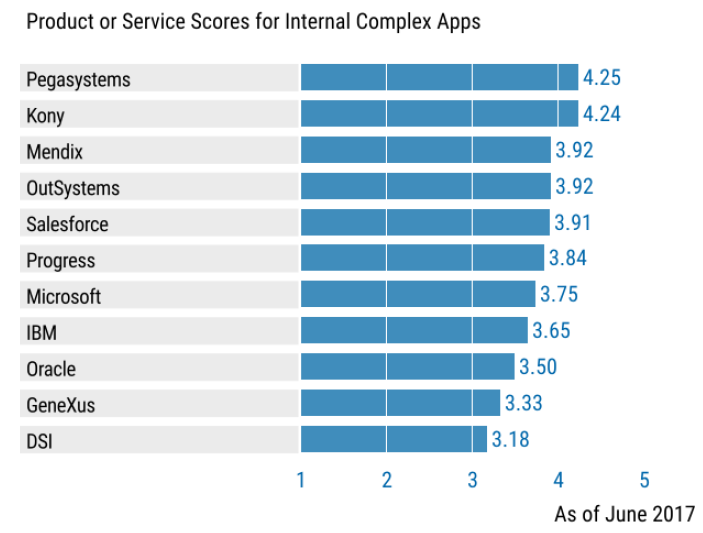 Highlights from the report
Pegasystems received the highest scores in all internal use cases:
4.25 out of 5 for Internal Complex Apps
4.28 out of 5 for Internal Simple Apps
4.09 out of 5 for External Transactional Apps
3.97 out of 5 for External Informational Apps
Download the report to learn more about Pega's mobile development capabilities and how it enables business users and developers to collaborate and easily build robust enterprise apps that improve operational efficiencies, look great, and are accessible anywhere.
Spend less time coding, more time collaborating
Code-based development has a time and a place, but it can be exhausting. With Software That Writes Your Software™, you can design your way and let the Pega Platform™ do the hard work for you.