Digital process automation software evaluation names Pega a leader
Pegasystems was cited as a leader in The Forrester Wave™: Software for Digital Process Automation for Deep Deployments, Q2 2019.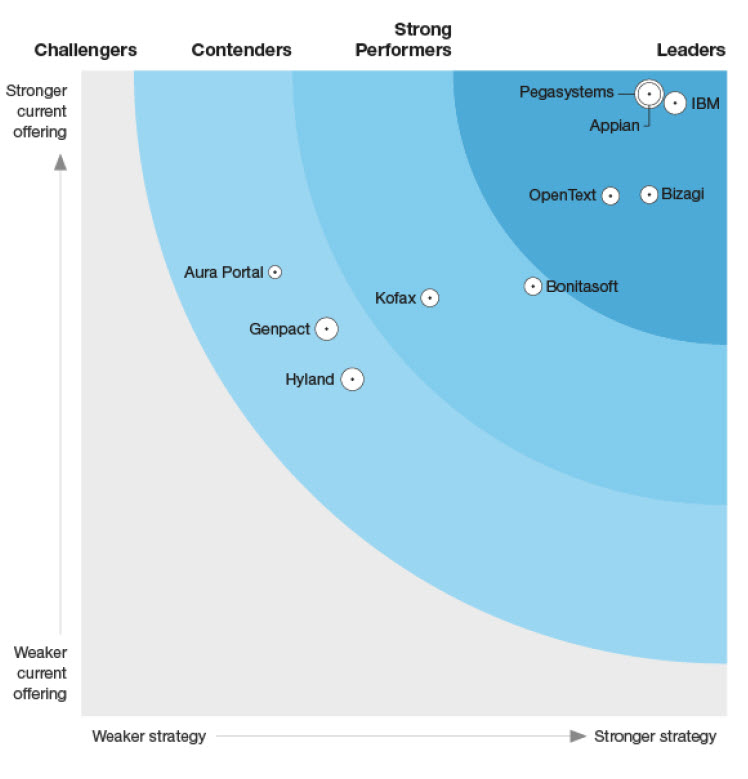 Highlights from the report:
"Pega is making a number of very difficult pivots – and doing so successfully. Over the past few years, it has moved from a traditional on-premises-first customer base to a modern cloud architecture, while bringing a majority of customers to a subscription-based licensing model. At the same time, it has taken a platform designed for technical developers to address the most complex processes and extended it to embrace wide deployment of low-code applications."
"Customers that have embraced Pega for critical workloads like customer relationship management and contact center automation should consider making full use of the platform for broader DPA."
Read the report to learn more.
Research & Insights
Solve your complex process problems
Don't just get through tasks. With end-to-end automation, you'll orchestrate digital processes, people, and systems along one platform and see transformational results.
Learn more