Pega in DACH
Since 2008, Pega has been optimizing the customer journey for millions of customers in the DACH region. Founded in Boston 35 years ago, today we are very proud to be the market leader in customer retention and digital process automation software.
"With Pega technologies, companies can supercharge their digitalization activities, meet customers' rising expectations and optimize the efficiency of their operational organization."
Personal message from Ileana Honigblum
Pega has been optimizing the customer journey for millions of customers in Germany, Austria and Switzerland since 2008. Our company was established 35 years ago in Boston. Today, we are very proud to call ourselves a market leader in software for customer relationship management and digital process automation.
Drawing on its many years of software-development experience, our team of experts has provided companies in the DACH region with the tools they need to adapt themselves to new business conditions. We help leading brands throughout the world by using our solutions based on artificial intelligence and robot automation to produce groundbreaking results.
At Pega, AI and digital process automation are not just trendy buzzwords. They are really our daily bread.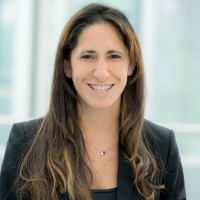 Ileana Honigblum
Vice President of Sales, DACH
Innovation in action
Find out how you can implement real digital transformation and innovation and discuss with our customers and partners how you can be one step ahead of digital change.
Learn more
Deutsche Bahn transforms its digital finance processes
See how Deutsche Bahn optimizes internal workflows and creates seamless collaboration across corporate structures.
Office & Contact Information
Address
Lehel Carré, Sternstr. 5
80538 Munich
Germany
---
Phone Number
Tel: 0800 1814783
---
Careers at Pega in DACH
We're dynamic, evolving, and growing fast. If you're passionate about using technology to help brands work smarter, deliver results faster, and engage customers like never before, then you're in the right place.
See all openings in DACH
Why work here
Start up spirit, enterprise size

Boundless energy, passion, and creativity buzz through our modern, open concept offices and connect all of our employees dispersed across the region.
Teams that get things done

We believe we do our best work together, and we foster collaborative, supportive teams who actually like spending time together – both in and out of the office.
Limitless growth

The more we grow, the more your career should, too. Find endless opportunities to try new things, expand your skills, and become the leader you want to be.
What our people say
"At Pega, you can pick up new projects easily and people challenge you to do that, so you can further develop yourself."
"Everybody is part of (almost) everything. You feel like you belong to a team and know what's going on."
"I think it's a great, open-minded culture. We go out for lunch together, we talk to each other, it's great."