Why Business Agility Matters
Although a relatively new practice, business agility processes and tools can empower organizations to reach new levels of profitability, productivity and collaboration.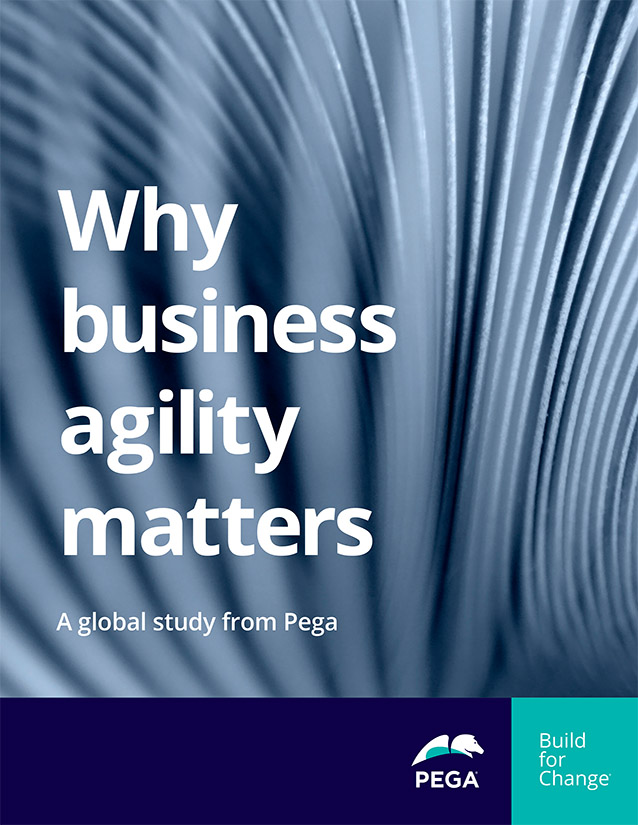 Readiness, speed, transparency and dynamism—for business
In a global study of 400+ senior executives, conducted by Frost & Sullivan, we set out to determine business agility's prevalence, its influence on the goals businesses set and achieve, and the impacts it has on performance.
Read the report to learn:
What successes business agility adopters experience
The positive changes business agility has on organizational goals and competitive advantage
How agility leads to improved collaboration between business and IT—and beyond
Learn how Cisco balanced a legacy environment with the need for speed.
Capture the elements that define your business, allowing business and IT to collaborate through a common visual model.
Put agile software to work for your business
See how the right development platform can close the gaps between business and tech – empowering you to collaborate better and innovate faster.