Pega Express is a capability of Pega Platform which allows you to quickly build business applications while experiencing the potential of the Pega Platform. If you are completely new to Pega technology, Pega Express is the fastest way to experience the power of the Pega Platform.
Pega Express Overview
Put quite simply, Pega Express is the fastest way to get started with and learn the Pega Platform. Pega Express allows you to use the Pega Platform exposed in a way that allows people to effectively start using and building applications. It is a completely visual-driven application development environment that lets the user deliver applications faster, no coding required. Express helps you prototype simple business applications in an easy to understand and use configuration environment.
Key Features
Let's take a look at some of the features of Pega Express. There are three basic building blocks in an application: Case, UI, and Data. Cases represent the activities you want your application to do or the work you want to manage. Cases have a life cycle consisting of high level stages. Within each stage are steps, composed of multiple processes that drive the accomplishment of a meaningful business outcome
Pega Express lets you edit the existing case type or create a new case type from scratch. Your case progresses through if you create your own case and you'll start by laying out the stages. Next, you define the steps that make up each stage. This creates the framework for your business process in way that is easy for anyone to understand. By keeping the interface guided with continuous instructions and suggestions through Pega Express, the user always knows what's next.

Once the stages and steps are configured you are able to quickly and easily add routing to ensure the case is routed to the right person at the right time in the process.
You can configure your process to automatically run or you can configure certain conditions under which the process runs. You can route to the current user, a specific user, or a shared queue. In addition, you can add a service level agreement to any step to make sure work is done in a timely manner.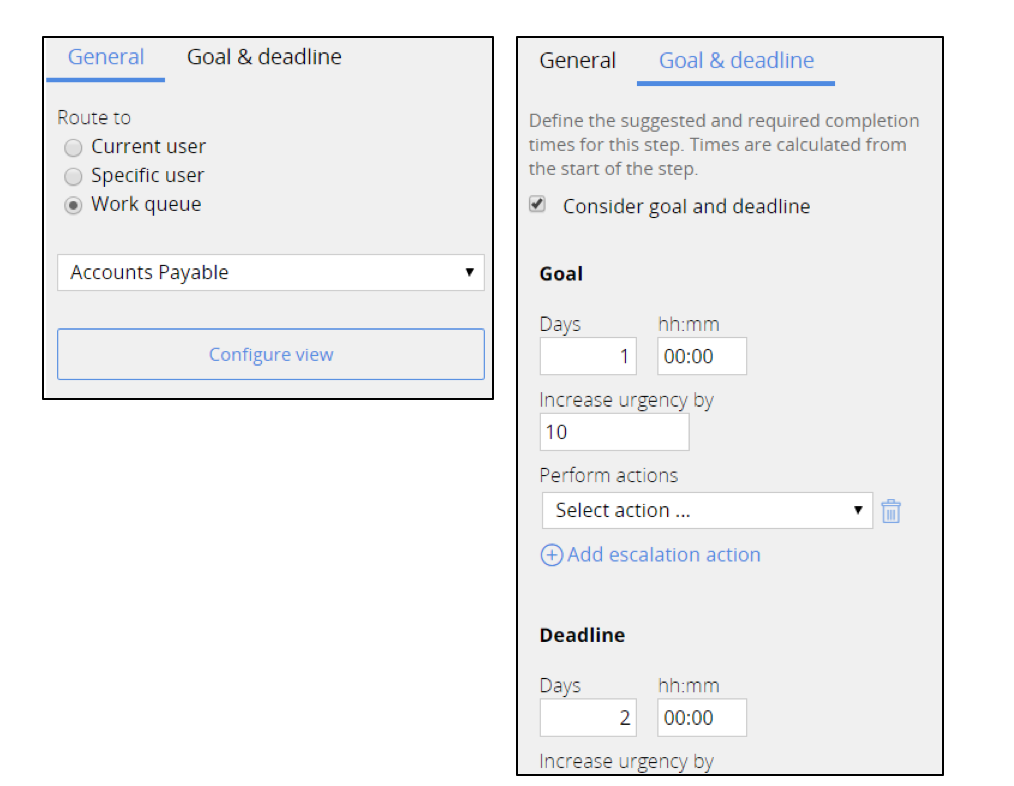 You can start to define your UI as you run your case by adding fields to the forms of your application. Adding fields to the form not only creates the user interface, it automatically adds them to the data structure.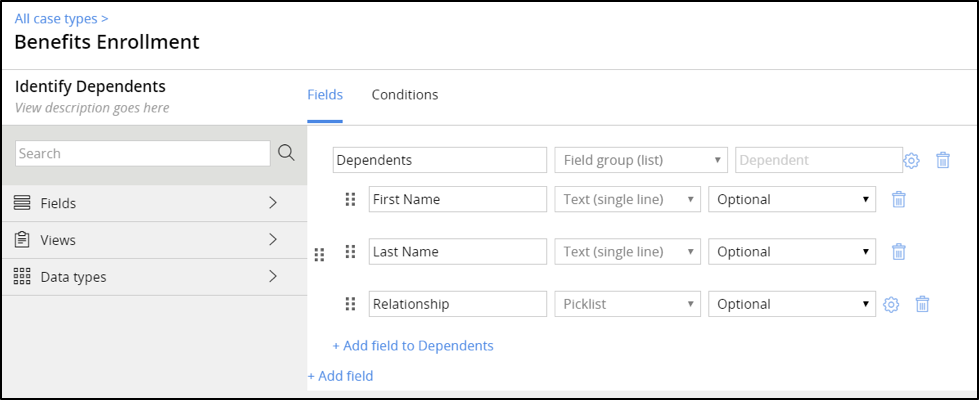 The Pega Platform is auto generating the user interface, so your applications will run on any device—a powerful feature. You can brand it and preview the user experience on a laptop, tablet, or mobile screens…write once and deploy anywhere.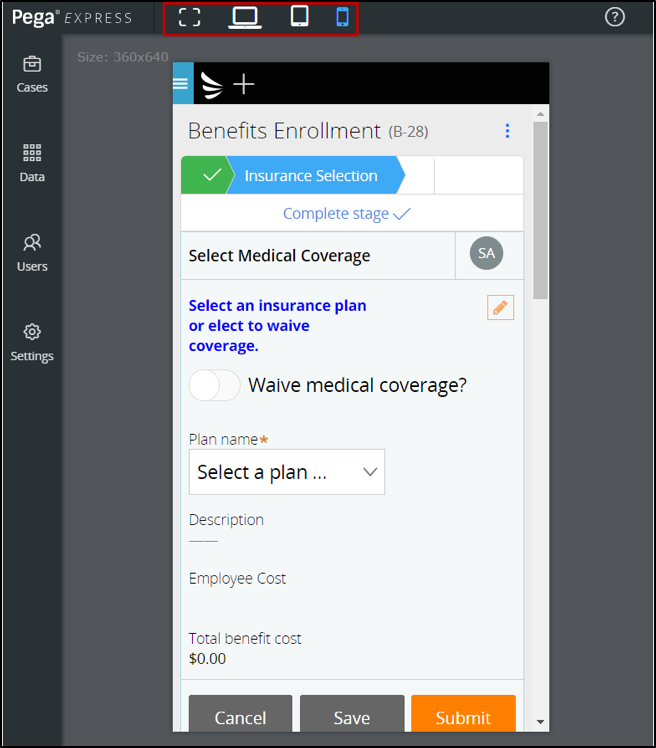 Pega Express comes with a wide selection of out-of-the-box features which we encourage you to use as you first discover Pega's capabilities.
Users can continue to build and extend their application in Designer Studio. Teams can foster collaboration between business and IT, especially with te new real-time Agile capabilities in Pega 7.3.
Questions
Have more questions? There are videos, tours, help documents and an online Pega Express Community available on the PDN. Here you can get a glimpse into the power of Pega Express, ask questions and share ideas.
Start your free trial today
Pega Express is simple, visual, and fast. It is the best way to get started with the Pega Platform. So what are you waiting for? Pega Express is available on the cloud to anyone as a 30-day trial. It is simple to register on Pega.com.
Users will receive an email directing them to their personal sandbox within minutes and they can immediately access their new environment using their existing PDN credentials.
The trial is free. What are you waiting for?