It's time to rethink process automation
Meet customer expectations and stay ahead of disruptive competitors with digital process automation (DPA)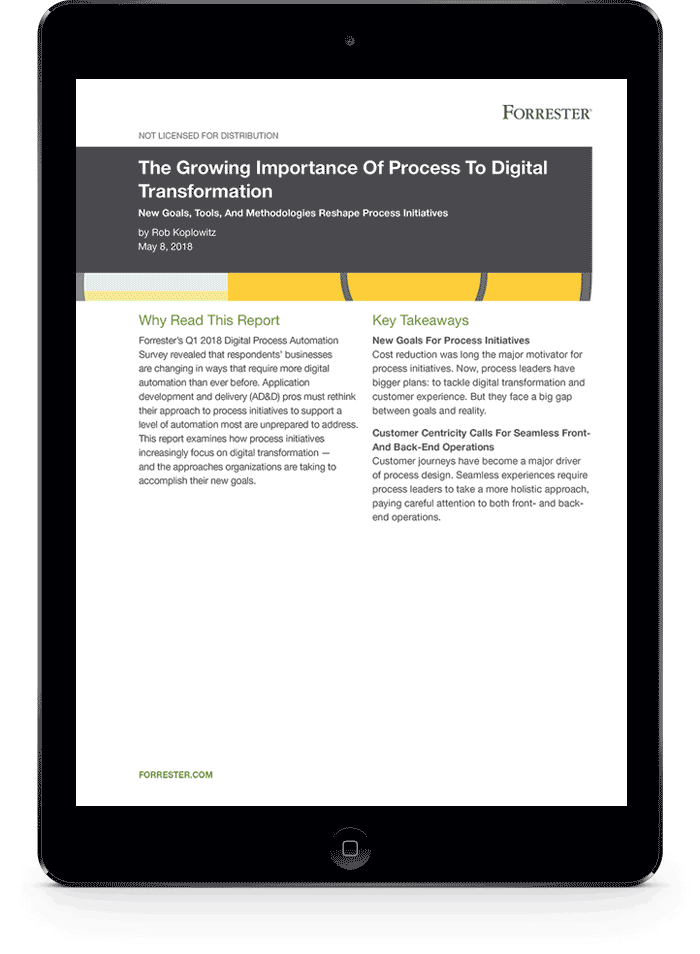 Embrace DPA. Digitally transform.
If you think process automation is only about cost reduction, think again. Used effectively, it improves customer experience and accelerates digital transformation. Not to mention, digital process automation breaks down organizational silos and makes legacy technology agile. How? It's all about customer centricity, end-to-end automation, and low code development.
Download Forrester's The Growing Importance of Process to Digital Transformation to learn how process initiatives increasingly focus on digital transformation – and the approaches organizations are taking to accomplish their new goals.
Jump-start your DPA transformation
How Pega does automation
Want to improve customer experience and operational efficiency? Choose intelligent process automation that's built for change.