A Pega White Paper
Why it's time to embrace digital process automation (DPA)
Automation efforts falling short? You're not alone. Learn how a holistic approach can help you reach true operational excellence.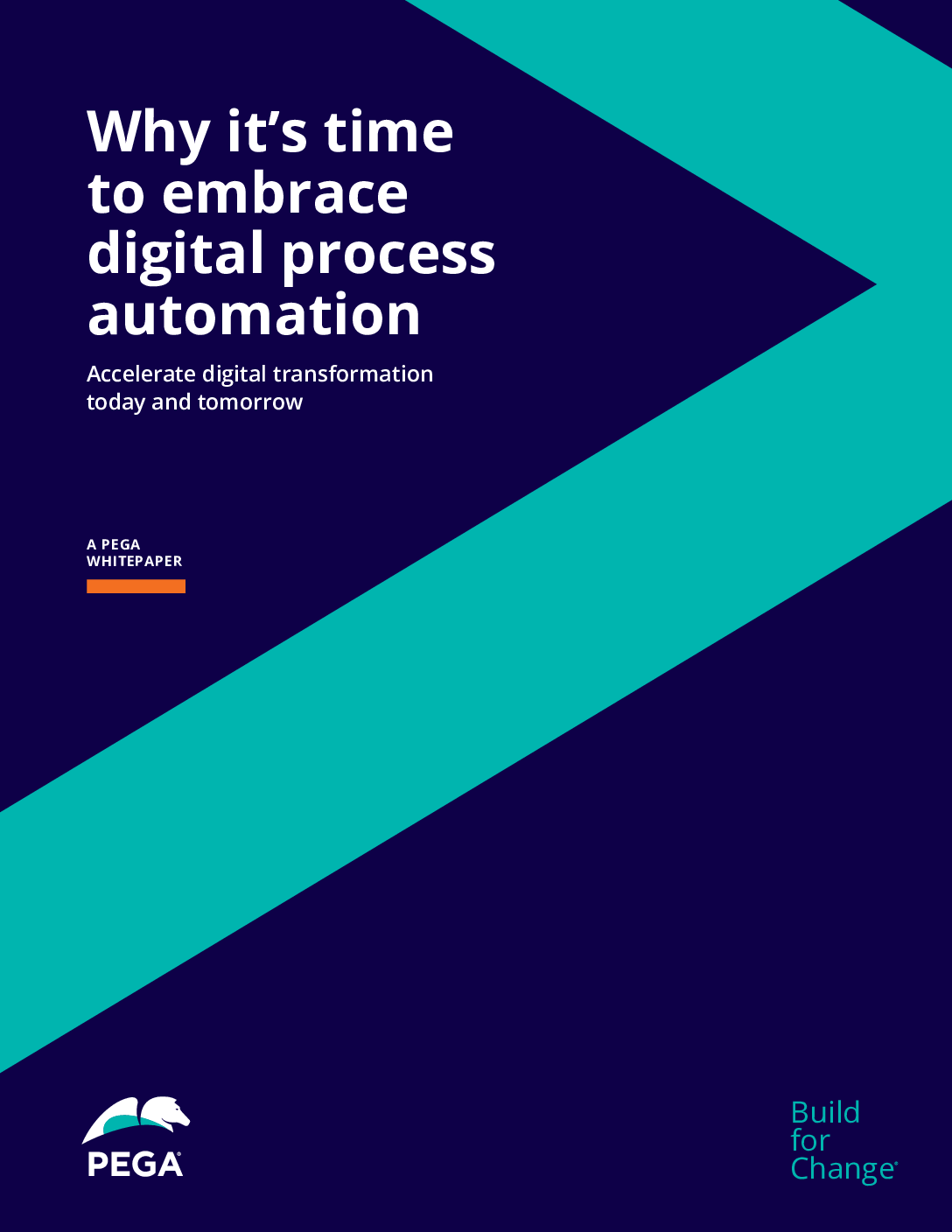 Why it's time to embrace digital process automation
PDF | 15 pages | 19 mins read
Accelerate your digital transformation
Software has always been about getting work done efficiently. Now enterprises have the power to take it one step further – designing business (and tech) around changing customer expectations. Read this whitepaper to discover:
The current state of automation and operational excellence
Three common automation mistakes (and how to avoid them)
Getting started with DPA at your organization, and more
Related resources
What are "microjourneys"? Watch as Alan Trefler, Founder & CEO of Pegasystems, unpacks the term.
Pegasystems is the leader in software for digital transformation. Find out more about our 35-year history of helping the world's leading organizations achieve breakthrough business results.
Learn more