Ovum study: The importance of citizen-focused service
New study by Ovum and Pegasystems reveals challenges that agencies face to progressively incorporate new channels while maintaining quality and availability of traditional channels.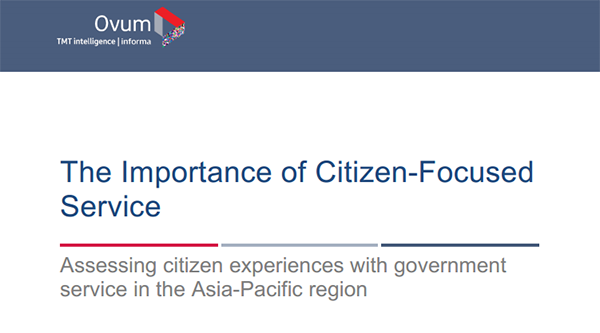 Assessing citizen experiences with government service
As the public increases their digital footprint in their personal lives, are government agencies delivering service that is equal to that of the best banks and online retailers?
This new study, developed by Ovum, surveyed more than 150 citizens across Asia pacific around their experiences and attitudes to interactions with government services.
Download the study to see more results and insights from the survey.
Deliver flawless service anytime, anywhere
What if you had the power to see into the future and solve problems before they happen? With Pega's real-time AI, you can – and that's just the beginning.