Customer Engagement Summit London
Make better decisions in real time. Get work done faster. Smash organisational silos. That's what we're here to help you do. Join us in London to learn how leading brands are partnering with Pega to drive breakthrough results with AI and intelligent automation.
Register now
"Pega offers frictionless experiences and drives personalisation, two things that our consumers absolutely demand."
Transform engagement. For real.
What separates winning brands from just-OK brands? Customer experiences. But moving the dial from mediocre to how-is-that-even-possible experiences takes more than great people. It takes great technology.
Join us in London to hear from experts and global brands who are achieving breakthrough results with AI-driven customer engagement and intelligent automation. Discover how they've automated processes, cut costs, and future-proofed their technology investments with our unified platform.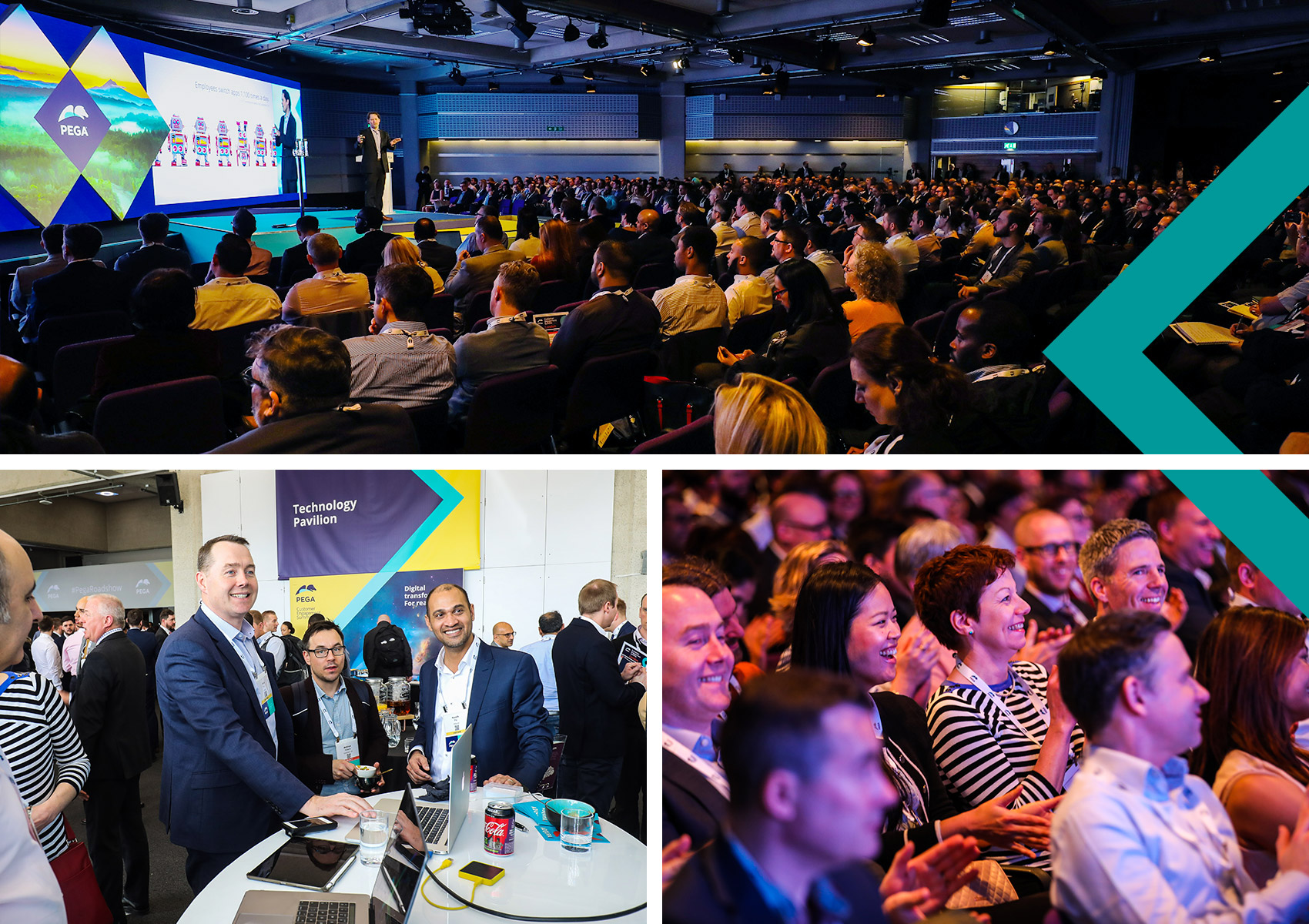 Experience industry-leading solutions in action:
Speakers
Kerim Akgonul
Senior Vice President of Products, Pega
Adam Field
Global Head of Innovation & Experience, Pega
Agenda
Speaker:
Kerim Akgonul
Senior Vice President of Products, Pega
Delivering on the promise of digital transformation demands powerful technology. But it also takes an agile approach to delivery, design thinking, and a team of leaders skilled in bridging the organisational divides that often prohibit real transformation. In his keynote, Kerim will outline a vision of a future-proof architecture for the next phase of digital transformation.
Speaker:
Adam Field
Global Head of Innovation & Experience, Pega
You know that feeling – the one where you're defeated by technology. Legacy systems and messy architecture shouldn't prevent you from engaging your customers in exciting new ways. But, fear no more…Pega Infinityᵀᴹ to the rescue! By providing you with the superpowers you need to easily build sleek, adaptable apps that morph to the exact needs of your customers at the perfect moment, Pega Infinity has the features to overcome the obstacles you face. Adam Field will deliver insights into how AI enhances customer engagement. He'll also demonstrate how digital process automation and Pega Infinity's new streamlined architecture can empower your citizen developers to build and deploy dream applications, allowing you to serve your customers with empathy and excellence.
Join us after lunch for one of our industry-focused sessions where we will discuss and debate the most pressing issues in your market. When registering below, be sure to select the breakout you wish to attend.
---
Financial Services Breakout
The Evolution of Banking: Winning in a Digital World
Digital transformation is not new to the financial services industry, but it has gained pace across retail and commercial banking. Consumers, competitors, regulations and technology are presenting different opportunities and threats, and no more so than in the areas of credit, lending and risk management. 
Hear from one of our leading continental European banking clients on how they are transforming from the inside-out to be a digital bank that still has a physical presence.
---
Telecommunications Breakout
The Key Weapon in the Changing Landscape of Telecomms
5G, Convergence, rising customer expectations, reducing costs whilst product complexity is increasing. How do the leading telecomms companies increase their relevancy to the consumer while transforming their cost base? This session will seek to answer these questions with a focus on how customer engagement that is pre-emptive, personalised, cost effective and a great experience is a key weapon in the battle for the consumer.

---
Insurance Breakout
1:1 Customer Engagement: Changing the Insurance Business Model after 350 years
 For hundreds of years, the traditional insurance business model was based on after-the-event remediation and insurers hoped they would not hear from their customers, until renewal. That is now being turned on its head as brand establishment, trusted relations and judgements on value all necessitate regular, valuable dialogue with policyholders. 
The most dynamic insurers are now creating agile platforms, based on AI, which drive higher NPS, improved conversion and significantly higher retention, all through personalised 1:1 customer engagement. In this session you will hear about some of the most advanced examples of this radical change in insurance, being delivered by your competitors.

---
Public Sector Breakout
Creating Social Impact with Modern Citizen Services
After the hiatus in Government in recent years the focus must now turn towards delivering modern services to the UK citizen. A proactive model supporting the population through key life events and joining up departmental touch points to deliver services which are simple to use and avoid repetition.
 
What are the most transformational trends in government today and how can these directly influence the way in which services are improved and delivered to the citizen? Join us to hear inspiring stories of government innovation, focussing on the social impact of technology and process change in Government.
---
Utilities Breakout
The Future of Utilities: Survival of The Fittest
The utility industry is experiencing change at a pace like never before and that rate of change looks like it is only going to increase. The growing forces of regulatory compliance, pricing pressures, decarbonisation, and increased competition demands a different, more digitally agile organisation. 
Utility companies need to reduce the cost of the transition whilst increasing market share through differentiated customer experience and increasing product sales. It is not those that spend the most on digital transformation that will succeed but those who spend it most wisely.