A Pega Research Paper
2019 global customer service insights: The good, the bad, and the ugly
Bad service is something other companies deliver – not your organization, right? Think again. When it comes to delivering outstanding customer service, your brand may be falling behind.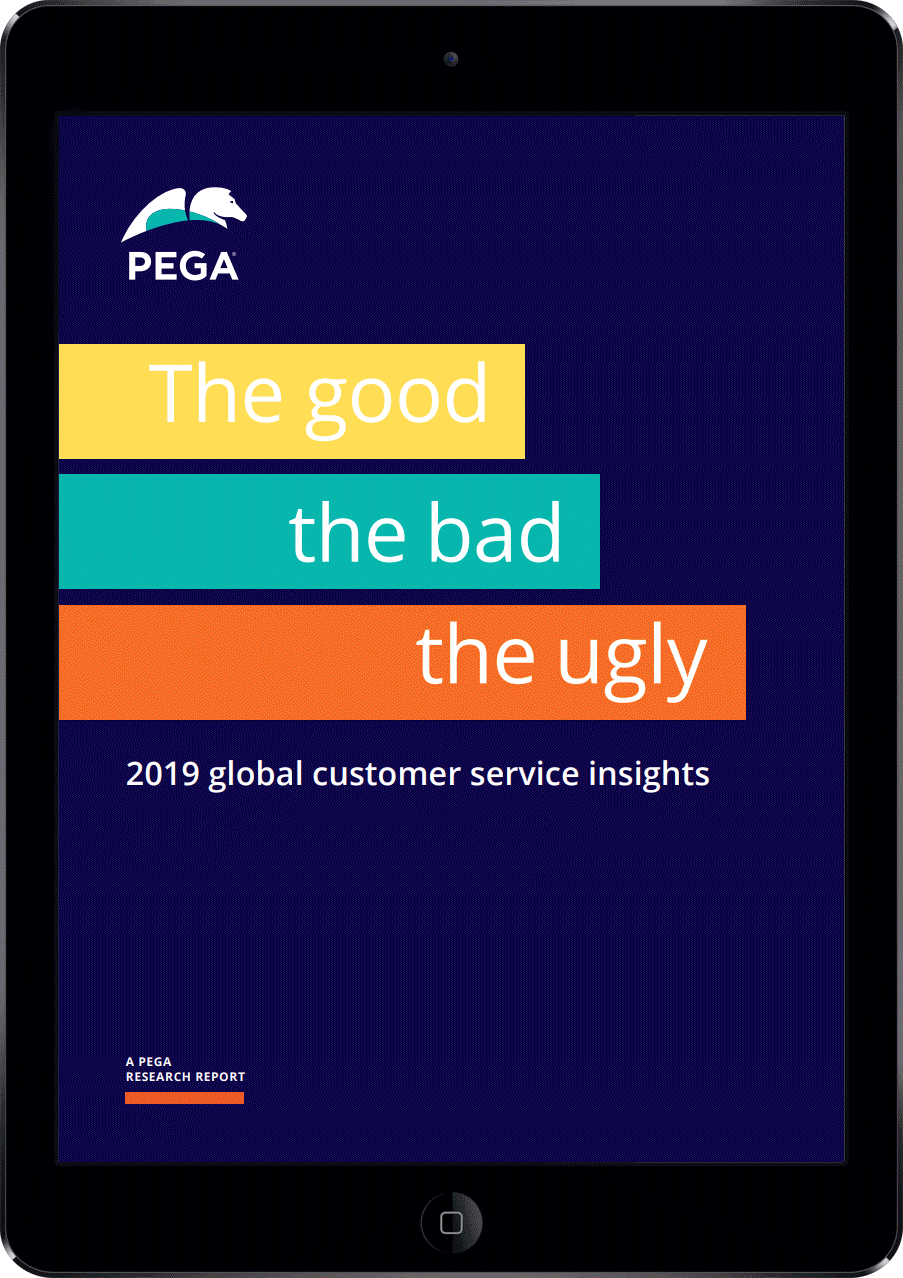 What stands in the way of superior service?
In 2019, outstanding service is speedy, personalized, and proactive – and customers expect nothing less. In fact, they demand it. According to our research though, too many companies have failed to get the memo.
We surveyed 12,500 respondents to understand the state of service today. Download our report to discover:
How customers, employees, and business leaders perceive the state of customer service
Why personalized service is key to brand success
Why service should seamlessly span channels
How technologies, such as AI and chatbots, are changing the game
Service so good, they won't believe it's you
Wondering how to connect with digital-first customers? Pega's next-gen service application gives you AI-driven insights in real time, on any channel.
Learn more