A Pega Research Paper
Global customer service insights
We surveyed 12,500 respondents on the state of service today. Here's our breakdown of the good, the bad, and the ugly.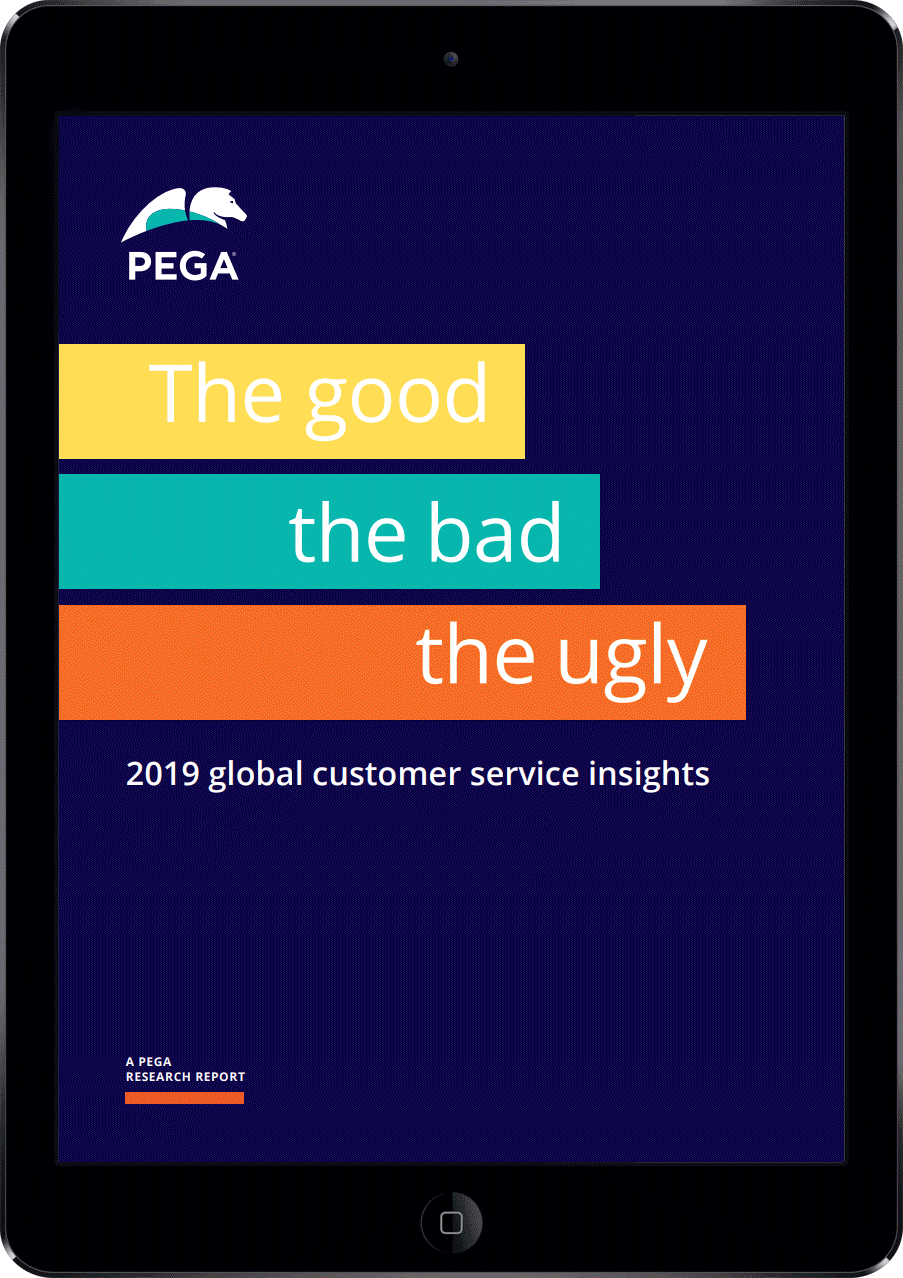 How do you measure up?
Download our free report to discover:
What customers, employees, and business leaders really think about the current state of customer service
Why personalized service matters so much
How AI and chatbots are changing the rules
Related resources
Pegasystems is the leader in software for digital transformation. Find out more about our 35-year history of helping the world's leading organizations achieve breakthrough business results.
Learn more