Achieving proactive government
Learn the role of customer service in government and why it's time for government to adapt to a changing landscape.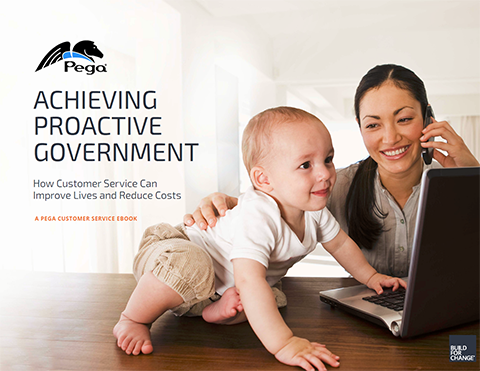 Government customer service
How can government customer service improve lives? Serving the public interest is the reason government was established and continues to be its lifeblood and purpose. Yet times have changed. This eBook explores the following questions:
What is the difference between public and private customer service?
What are government's unique challenges?
How does digital government and customer service intersect?
Why should government customer service matter?
Service so good, they won't believe it's you
Wondering how to connect with digital-first customers? Pega's next-gen service application gives you AI-driven insights in real time, on any channel.