Government Empowered 2019
Join government and industry peers as we get real about legacy modernization, AI-powered engagement, robotics, and more.
Governments struggle to modernize legacy systems while delivering mission and program objectives – all while navigating funding, privacy, and policy constraints.
But what if we said legacy systems are not the problem? Learn how to reduce risk and put outcomes first at the fourth annual Government Empowered conference. Hear directly from your peers who are using technology to deliver real results, fast.
Experience the best of both worlds: intelligent automation meets constituent engagement – achieving operational efficiency and a unified stakeholder experience.
Hear from agencies who have achieved end-to-end automation on an enterprise scale, and can share lessons learned along their digital transformation journey.
Love tech? Test-drive powerful technology such as Robotic Automation, AI, mobile offline, predictive analytics, and more.
Legal disclosure:
Pegasystems makes every effort to comply with federal, state, and local government ethics and gift requirements when hosting events. Your acceptance of this complimentary event invitation represents that you are permitted to accept this invitation and any associated benefits under: (1) the applicable laws of your state or home country; (2) the internal policies of, and relevant laws governing, your employer; and (3) the knowledge and approval of your employer's management.
The following items will be available at this event, free of charge: Breakfast, Lunch and non-alcoholic refreshments and light snacks throughout the day. The total value of these items is $25 per person. We will accept payment for any portion of this event to facilitate the compliance of your participation with applicable ethics and gift requirements.
Please contact the Pegasystems Compliance Hotline at pegacompliance@pega.com with any questions or concerns regarding this disclosure.
Presenter Sponsor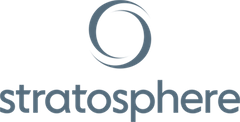 Exhibitor Sponsor