A Pega/EY White Paper
The time for CLM transformation is now
In the financial sector, simplifying customer lifecycle management is critical to staying ahead. And yet, many are struggling to deliver.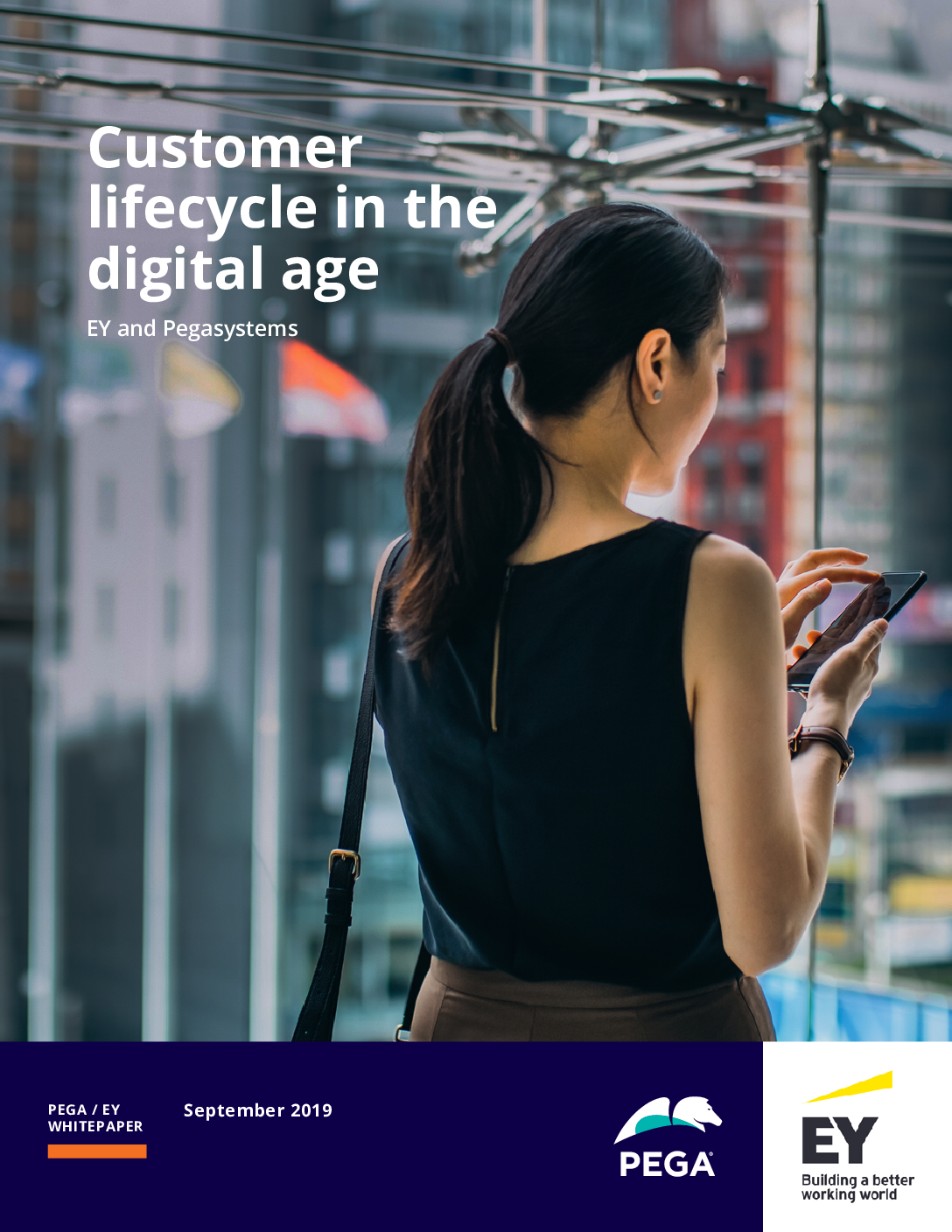 Customer lifecycle in the digital age
PDF | 11 pages | 14 mins read
The future of CLM is global, digital, and customer-centric
For financial institutions (FIs), driving customer and employee satisfaction while ensuring regulatory compliance is no easy feat and demands an effective client lifecycle management (CLM) process.
But FIs face challenges. CLM processes are typically manual. Siloed. Labor intensive. The result? Poor customer and employee experiences that set brands back. There's a better way.
Download our whitepaper to learn more about the industry shifts shaping the drivers for CLM digital transformation and discover the best approaches for building a future-proof CLM strategy – a model that's automated, sustainable, and puts clients first.
Pegasystems is the leader in software for digital transformation. Find out more about our 35-year history of helping the world's leading organizations achieve breakthrough business results.
Learn more