Create superior digital experiences, fast
Members and patients don't care about your complexity or internal silos. They just know that their health is important – and can't understand why healthcare isn't as simple and seamless as everything else in their lives.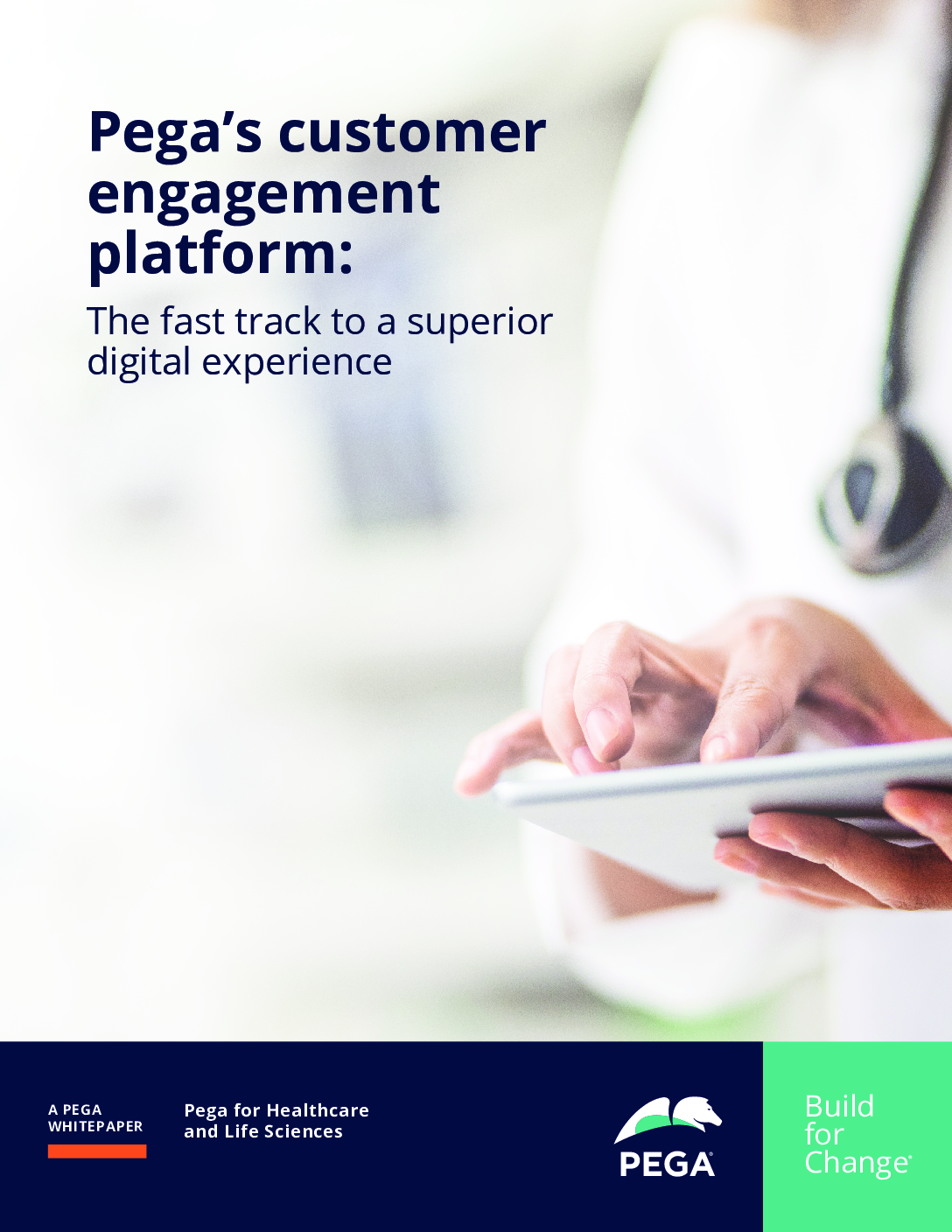 Think evolution, not revolution
Meeting (or even exceeding) consumers' high expectations isn't easy, but the right tech can give you a critical head start. Download our whitepaper to learn how Pega's customer engagement platform can help you:
Create seamless, personalized patient and member journeys
Transform faster while still keeping your organization's needs in mind
Harness the power of real-time AI, robotics, and more
It's time to rethink your member and patient engagement
Whether you want to meet real needs in real time, get smarter with AI, or use context to your advantage, meaningful engagement starts with the right technology.