IoT and the digital factory
The digital factory offers the revolutionary digitization of end-to-end business processes. Learn how the Internet of Things will continue to disrupt and change manufacturing, and bring the industry new exciting ways to innovate how products are made and serviced.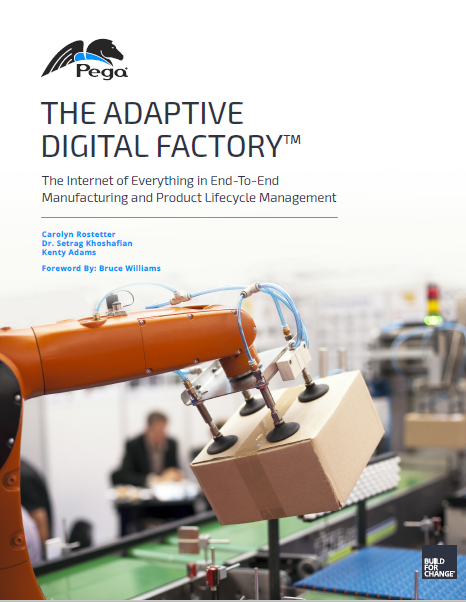 Connected things, people, and analytics streamline manufacturing and allow for significantly increased adaptability. Download Adaptive Digital Factory to learn how revolutionary digitization for end-to-end business processes leverages the capabilities of the Internet of Things:
How to further optimize factory assets
How digital factory's connected machines can be maintained proactively
Maximizing the lifetime value of machines
Leveraging big data predictive modeling
The emerging role of 3D printing and IoT
How to build agility, not silos
Want to add more data? More devices? Exceptional business agility and end-to-end collaboration will keep you ahead of the always-evolving IoT ecosystem.