Demystifying the desktop
Workforce intelligence, technology & employee productivity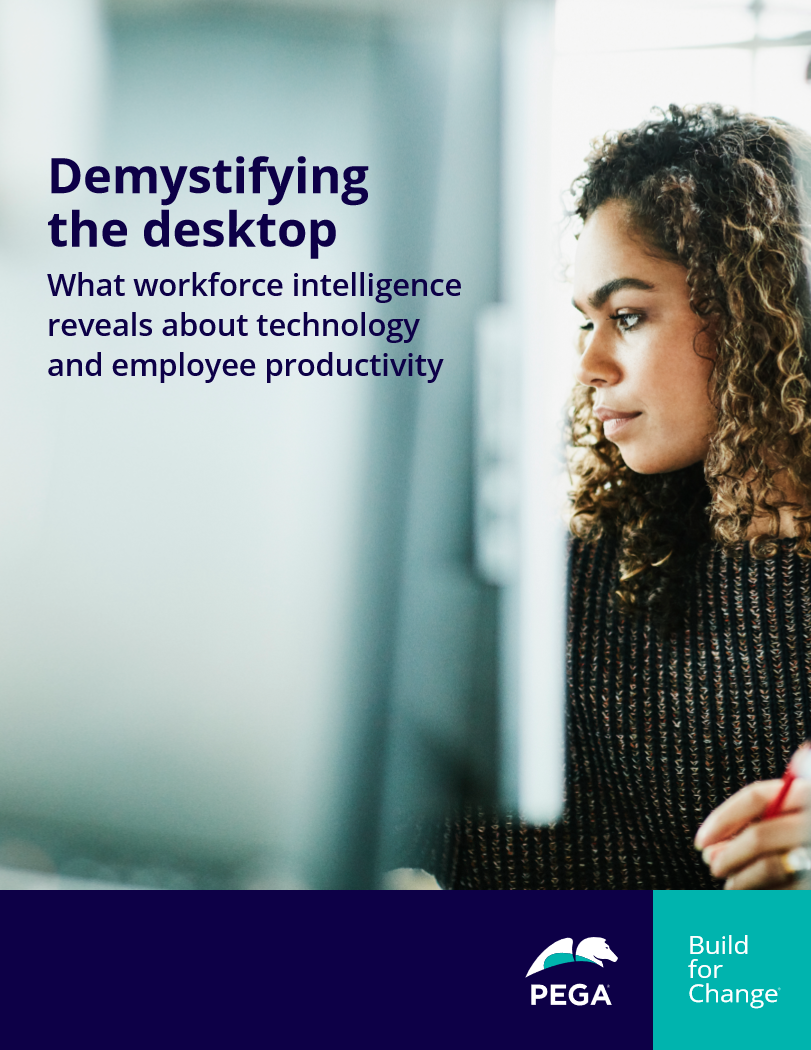 What do contact-center and back-office employees really do during the workday? How often does the average employee switch between desktop applications? And which workplace apps power productivity … and which don't?
Our researchers deployed powerful workforce intelligence software to answer these questions and many more. Download our report to discover what they learned, and see how companies are using workforce intelligence insights to boost both employee and customer satisfaction.
Uncover the solution to your complex process problems
Don't just get through tasks. With end-to-end automation, you'll orchestrate digital processes, people, and systems along one platform and see transformational results.