A Pega/Marketforce Report | 24 Pages | 20 Mins Read
Meet the future of work
Brace yourself. From robots running processes to AI coaching employees, big changes are underway.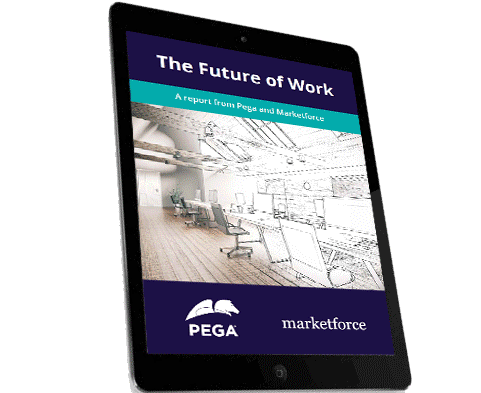 Are you ready?
Download our report, created in partnership with Marketforce, to discover projections and advice for:
Managing in the age of analytics and AI
Ensuring humans and machines work together in harmony
Equipping employees for a customer-focused future
Related resources
Pegasystems is the leader in software for digital transformation. Find out more about our 35-year history of helping the world's leading organizations achieve breakthrough business results.
Learn more