Get relevant or get ignored
Why top banks are making the shift to one-to-one engagement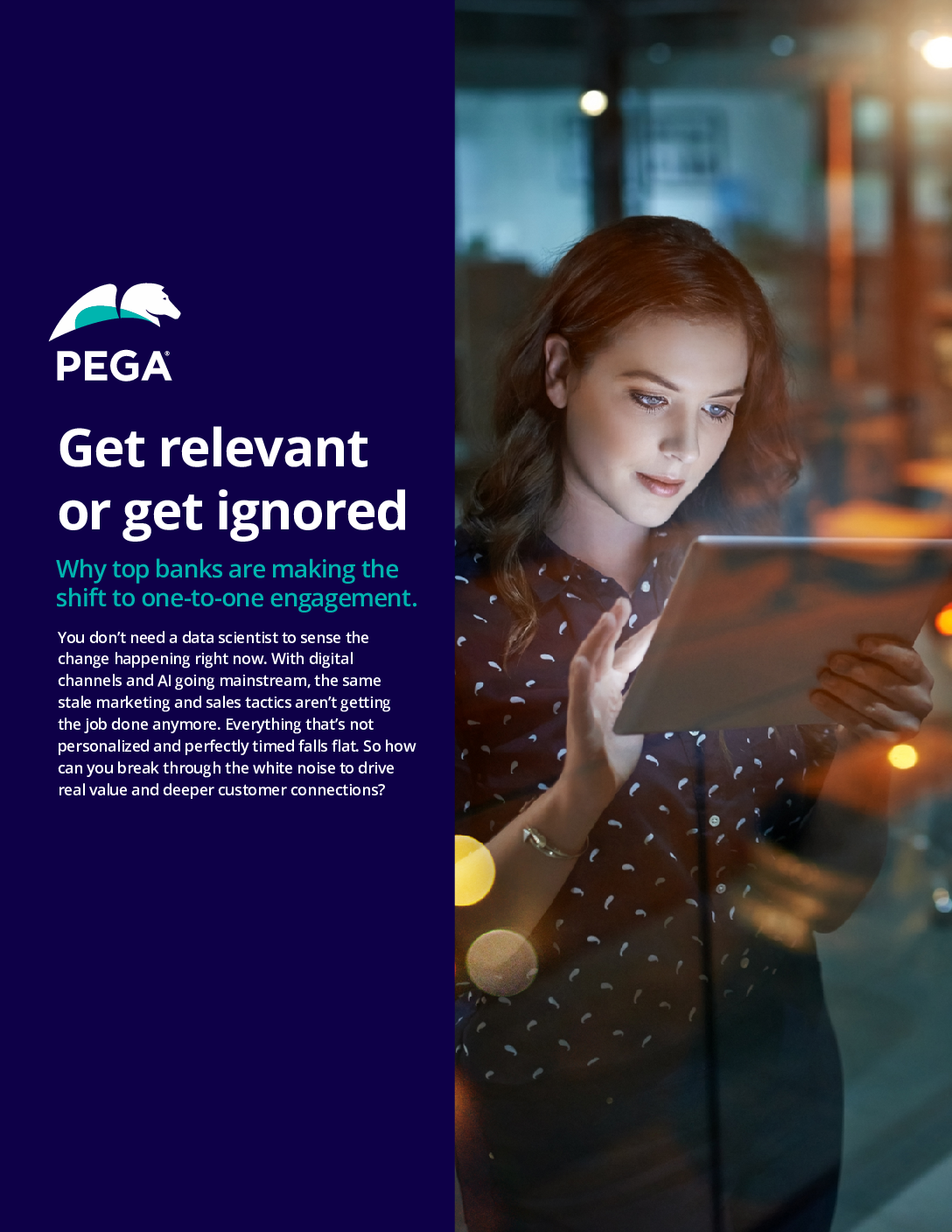 You've probably noticed that the same old marketing and campaign tactics aren't cutting it anymore. Customers want deeper connections – and banks need to radically change their approach. But how do you get started?
Download our eBook and discover:
Three ways to go beyond product-pushing and build lasting relationships
How to make a next-best-action approach work for your organization
Which leading banks are already getting it right, and more
It's time to rethink your customer engagement
Whether you want to meet real needs in real time, get smarter with AI, or use context to your advantage, meaningful engagement starts with the right technology.