The future of maintenance processes
How prescriptive maintenance taps the power of IoT, big data analysis, and dynamic case management to help devices become proactive participants in their own maintenance.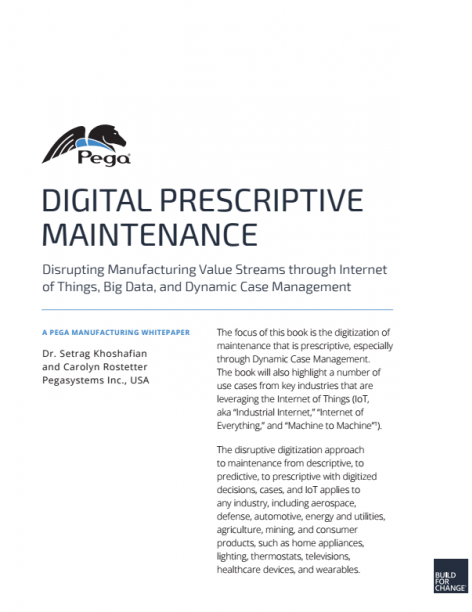 A disruptive approach to maintenance
The exploding phenomenon of the Internet of Things provides many opportunities to Manufacturing industries to manage the maintenance of machines in a new Prescriptive way.
Digital prescriptive maintenance (DPM) improvements can be made at the device asset level, on multiple devices in a plant or well site, as well as throughout the end-to-end logistics and distribution system.
In this whitepaper, Dr. Setrag Khoshafian, a strategic BPM thought leader, uncovers how digitizing and operationalizing maintenance of assets, devices, and equipment can improve reliability and efficiency of production facilities and optimize end-to-end value chains. Download the whitepaper today!
Unlock the power of device-driven data
Are you making the most of an increasingly connected world? Find out how to turn your IoT data deluge into real-time, actionable insights.