A Pega eBook
Low-code solutions that see the big picture
Build your enterprise low-code factory with a proven framework for success.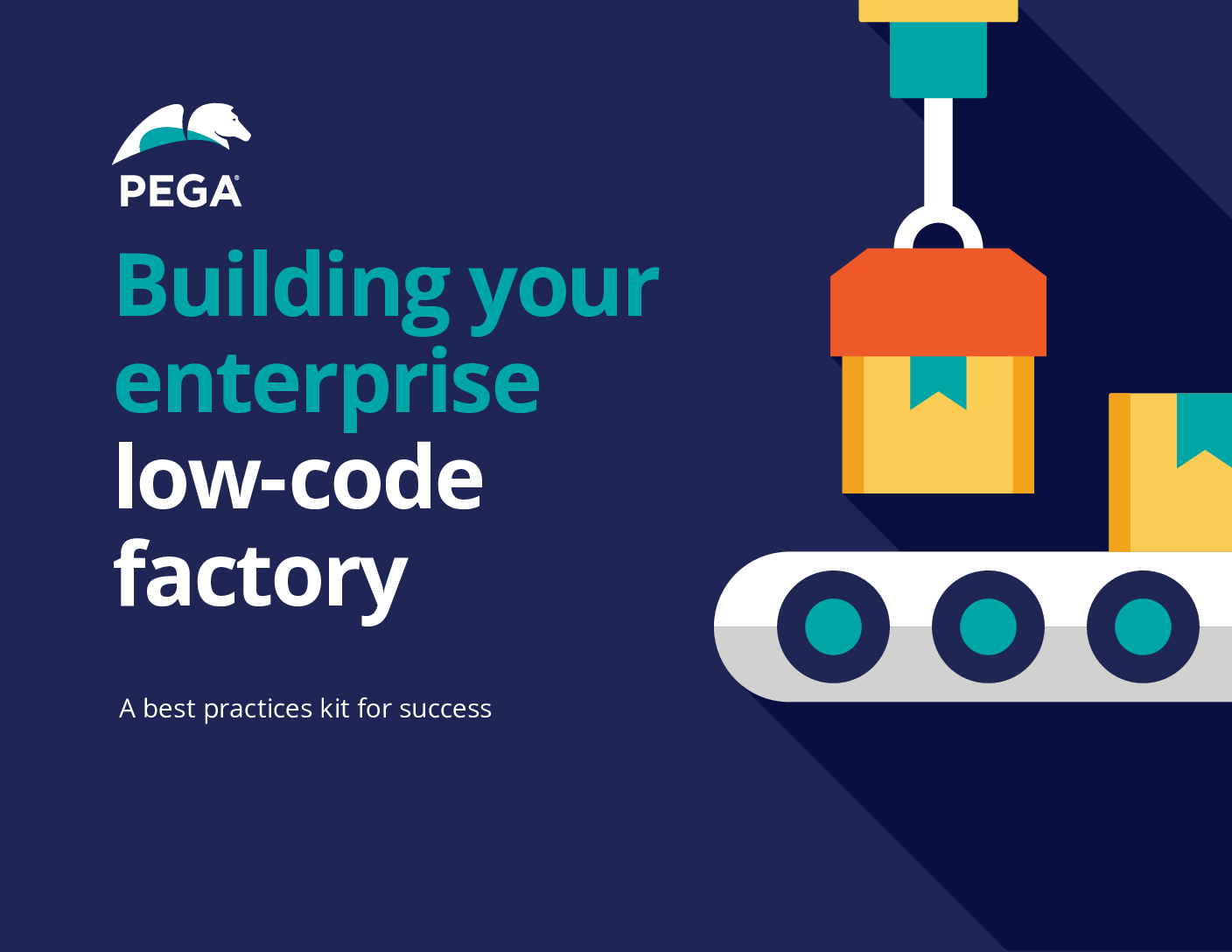 Building your enterprise low-code factory
PDF | 20 pages | 25 mins read
Winning at low-code takes more than tech. It takes strategy.
Yes, a low-code approach to development can create enterprise software faster. But just adopting a new platform doesn't automatically guarantee results. Whether you're building one app or 1,000, use our low-code factory approach to help business and IT innovate, collaborate, and iterate better.
Download the eBook for step-by-step guidance on:
Assembling a team of "makers" across your organization
Setting the right processes and governance to stay on track
Deploying the latest Pega tools to get your factory up and running
Related resources
Pegasystems was cited as a leader in The Forrester Wave™: Software for Digital Process Automation for Deep Deployments, Q2 2019.
Pegasystems named a Leader in the 2019 Gartner Magic Quadrant for Intelligent Business Process Management Suites
Pegasystems is the leader in software for digital transformation. Find out more about our 35-year history of helping the world's leading organizations achieve breakthrough business results.
Learn more