A Pega White Paper
Inside Pega DX Architecture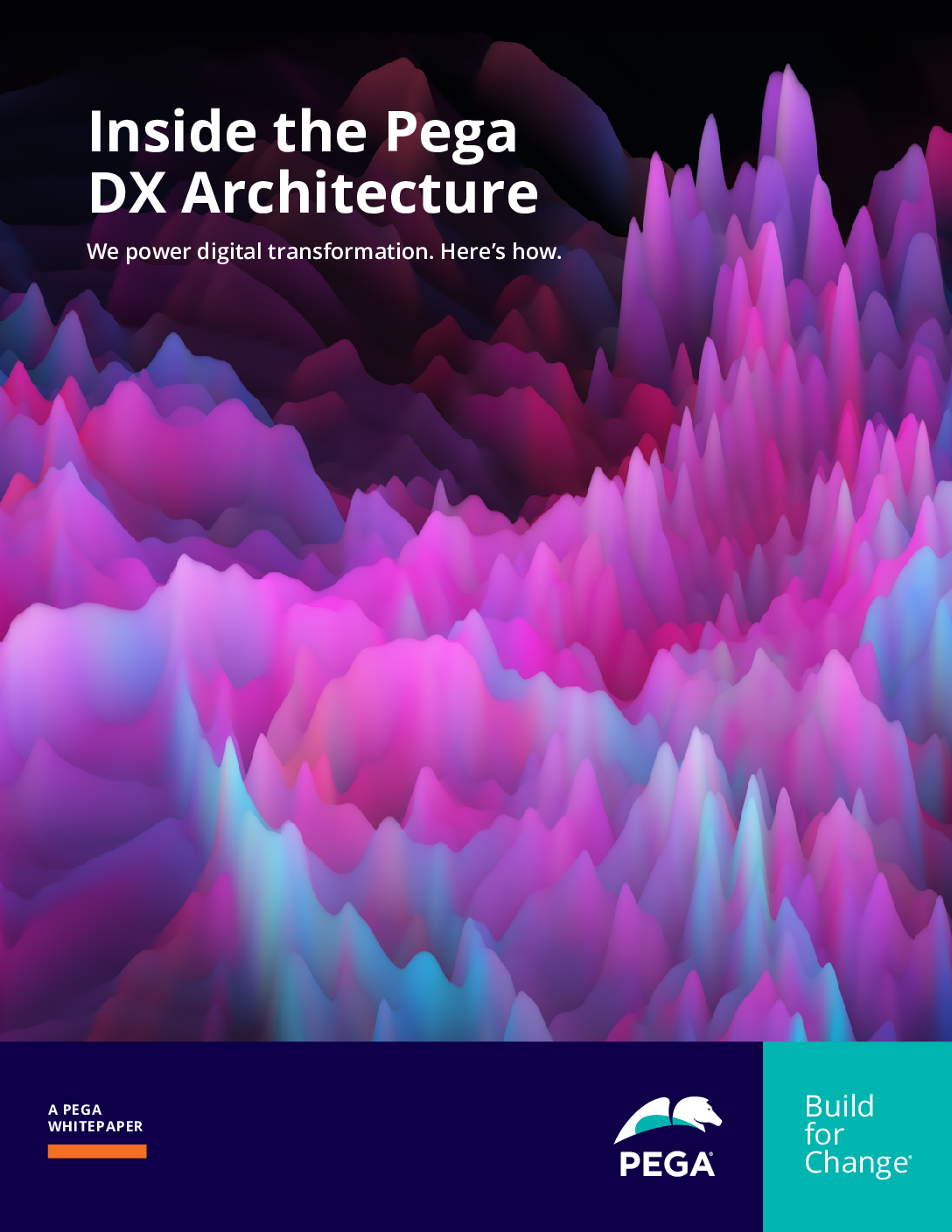 Inside the Pega DX Architecture
PDF | 12 pages | 10 mins read
In digital transformation, architecture matters.
We know how hard it is to get enterprise software right. For over 35 years, we've shown our clients that you can get it right, and that the results you can achieve are well worth the effort.
Pega DX Architecture™ is the foundation of how we help you deliver those results. Download the whitepaper to learn more.
Pegasystems is the leader in software for digital transformation. Find out more about our 35-year history of helping the world's leading organizations achieve breakthrough business results.
Learn more