A Pega Global Study
Organizations are falling behind on CX
Pega's Global Customer Experience Study reveals four key areas where organizations can differentiate themselves from competitors and build an exceptional CX.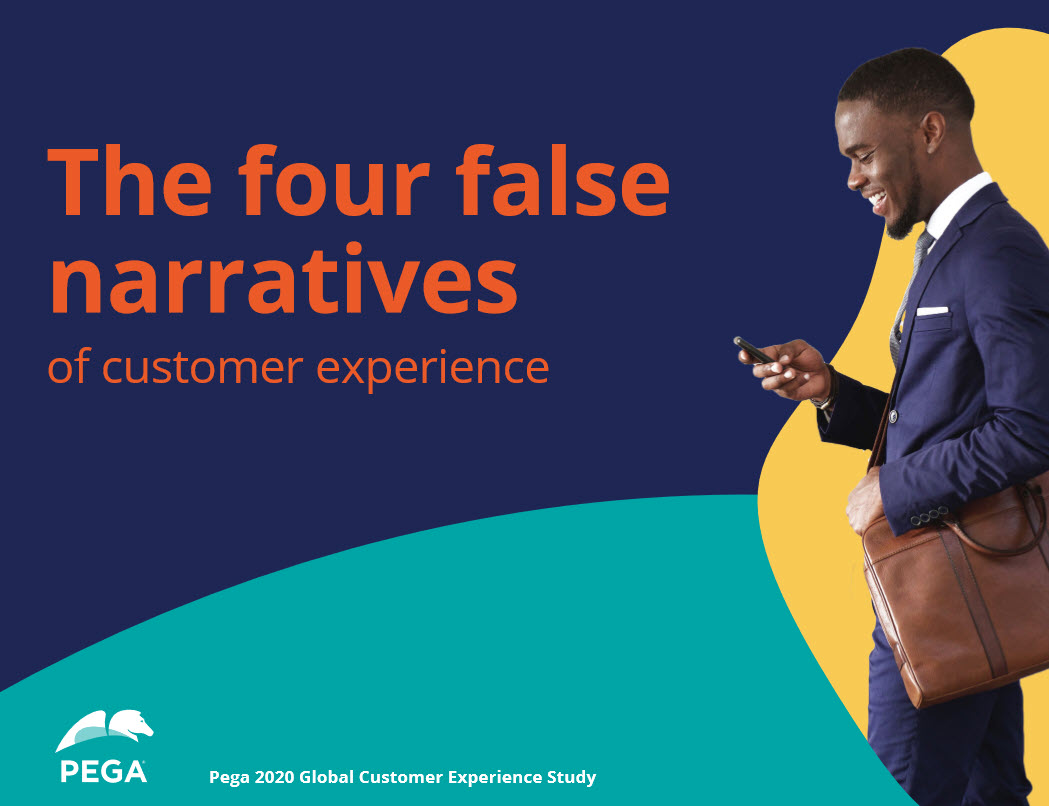 The four false narratives of customer experience
PDF | 22 pages | 29 mins read
Companies have bought into the hype that a compelling customer experience (CX) will set them apart and win the hearts of their customers. But if CX is so important, why are so many companies struggling to deliver an experience that builds lasting customer relationships?
Pega surveyed 5000 CX practitioners and uncovered several key insights into why growth has been stagnant:
64% still don't have a C-level sponsor.
IT is twice as likely to lead CX than any other function, even though business and channel owners play a major role in CX.
68% stated that customers, not businesses, will dictate what channels are used, but organizations are still investing in traditional outbound channels like email and display ads.
Improving analytics is a priority, but not the top priority.
Read the report to learn more.
Related resources
Learn about the four "false narratives" that are plaguing CX growth across all industries.
Pegasystems is the leader in software for digital transformation. Find out more about our 35-year history of helping the world's leading organizations achieve breakthrough business results.
Learn more