A Pega White Paper
Rethinking service for the digital era
Once upon a time, customer service consisted mainly of call centers – but that time is over. By 2022, 70% of all customer interactions will involve technology like messaging apps, chatbots, and social platforms.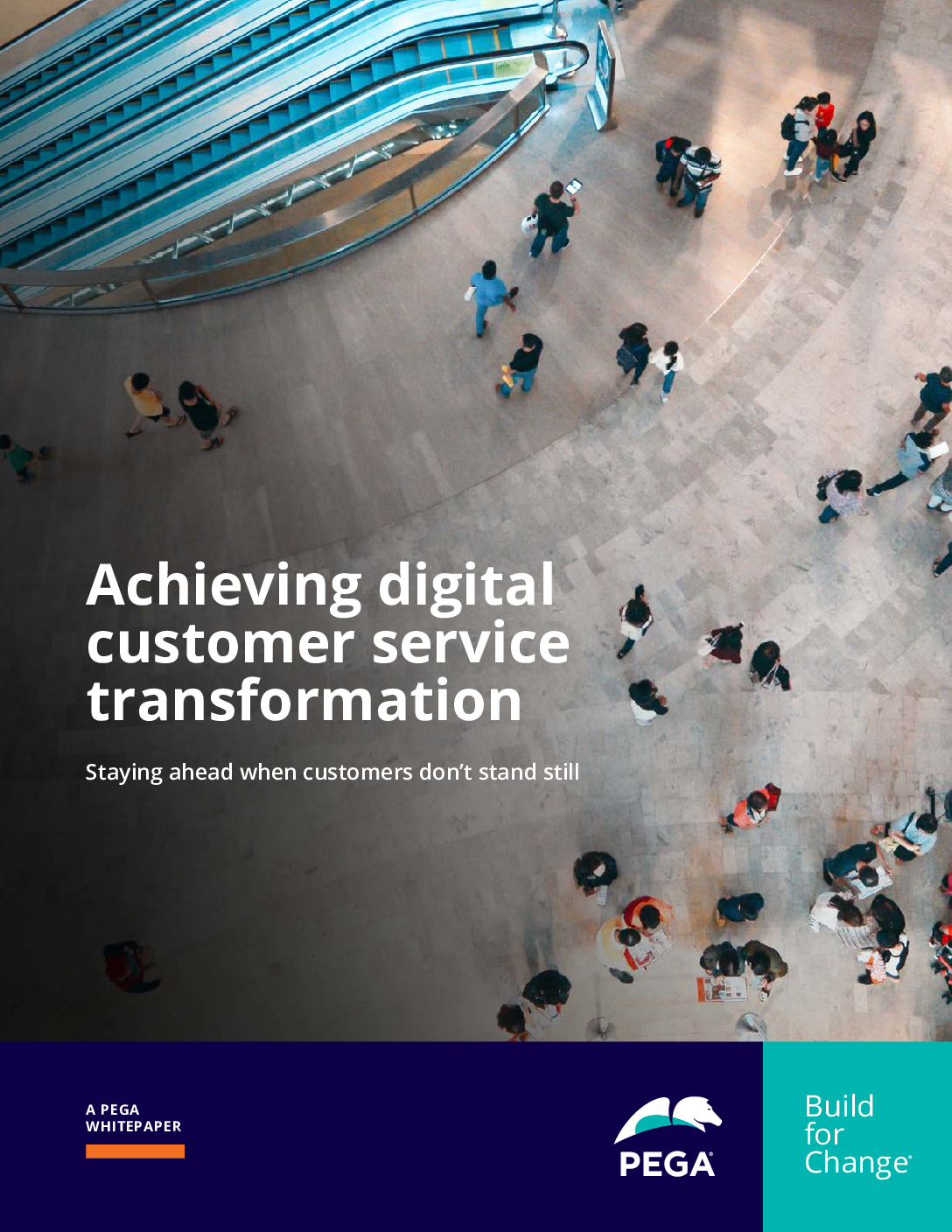 Achieving digital customer service transformation
PDF | 15 pages | 13 mins read
Your customers have evolved. Can you keep up?
Download our white paper to find out:
Which friction points are currently frustrating your customers (and your customer-facing employees)
How to create smart digital strategies to transform your approach and solve those problems, fast
What the next wave in service looks like, and more
Pegasystems is the leader in software for digital transformation. Find out more about our 35-year history of helping the world's leading organizations achieve breakthrough business results.
Learn more