A Pega Study
Can customer empathy and AI coexist?
Sad but true: Consumers today lack faith in artificial intelligence (AI). Find out why and learn how you can start building trust with empathy and transparency.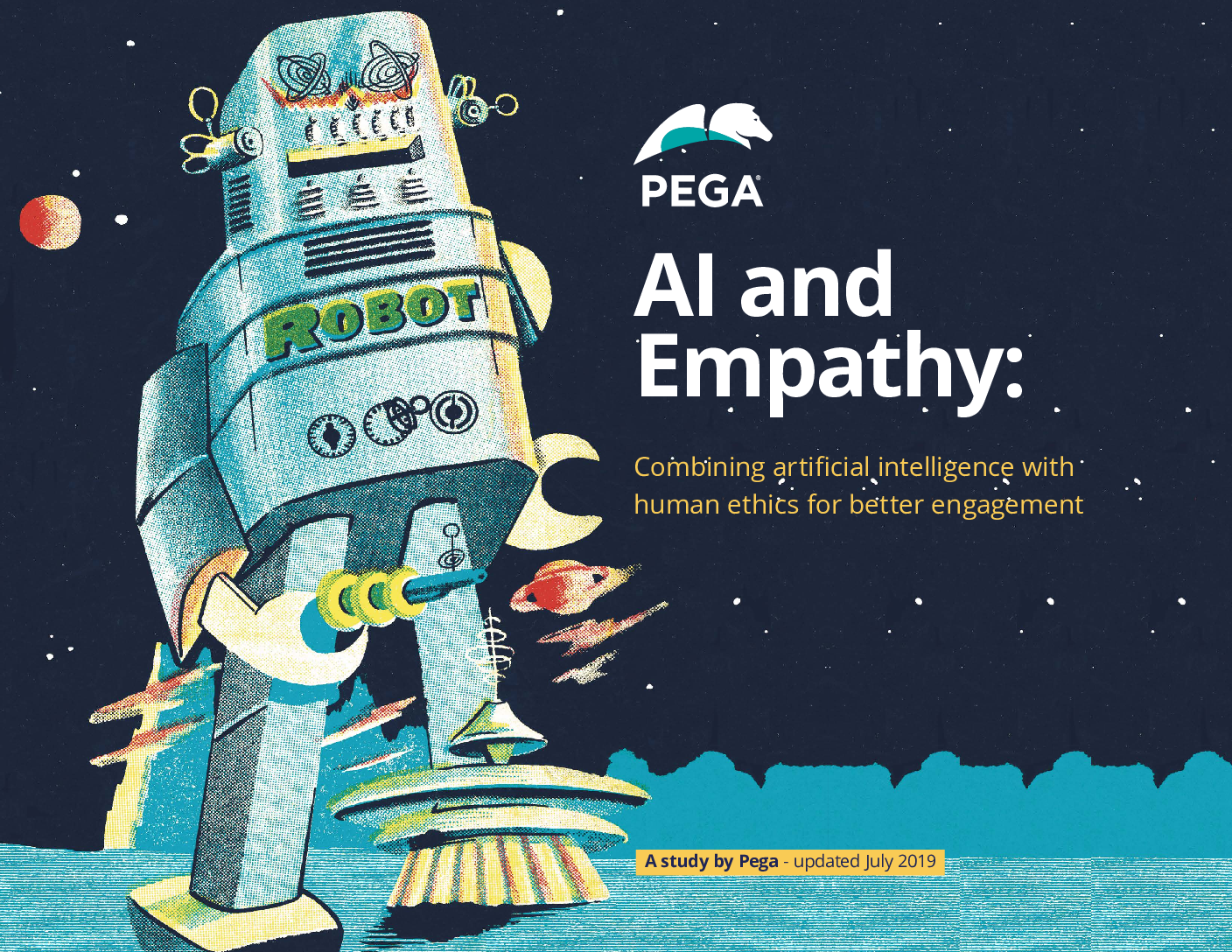 AI and Empathy: Combining artificial intelligence with human ethics for better engagement
PDF | 9 pages | 7 mins read
AI is all around us, seamlessly integrated into our daily lives. So why do consumers still distrust it?
Maybe it stems from science fiction tales about robots taking our jobs and overtaking humanity. Or maybe it's a symptom of customers losing faith in companies and how they use technology. To get to the bottom of this, Pega surveyed 6,000 consumers from North America, the United Kingdom, Australia, Japan, Germany, and France about their views on empathy and AI. Download our report to learn why:
Customers believe businesses don't have their best interests at heart
Less than half of respondents believe AI can improve customer experience
Human interaction is still preferred over AI
Get our report and discover how you can combine AI with human ethics for better engagement.
Related resources
Tom Libretto, Pega's Chief Marketing Officer, discusses the data, technology, and approaches organizations can deploy to ensure that every customer interaction delivers the best possible customer outcome.
Pegasystems was cited as a leader and received the top score in the strategy and current offering categories amongst 12 vendors evaluated against 33 criteria in The Forrester Wave™: Real-Time Interaction Management, Q1 2019.
Pegasystems is the leader in software for digital transformation. Find out more about our 35-year history of helping the world's leading organizations achieve breakthrough business results.
Learn more