Transformation stories from governments worldwide
Find out how to build fast, keep pace with change, and tackle your toughest modernization challenges.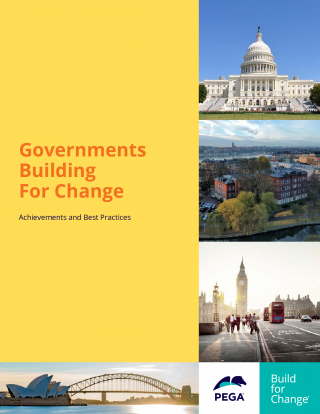 16 agencies' secrets to success
Looking for efficient ways to future-proof your technology? Wondering how agencies like yours are benefiting from no-code development? Read our eBook, Governments Building for Change, to hear about achievements and best practices of agencies across the globe, in sectors like healthcare and social programs, transportation, revenue and regulatory, and more.
Transform one journey at a time
Pega fuses AI and automation, so you can think from your customer's point of view, build for an omni-channel world... and get value fast.