Pega Sales Automation vs. Salesforce Sales Cloud
With products, pricing, regulations, channels, and competition changing at a breakneck pace, it's time to reevaluate how your sales automation system is supporting—or slowing down—your business.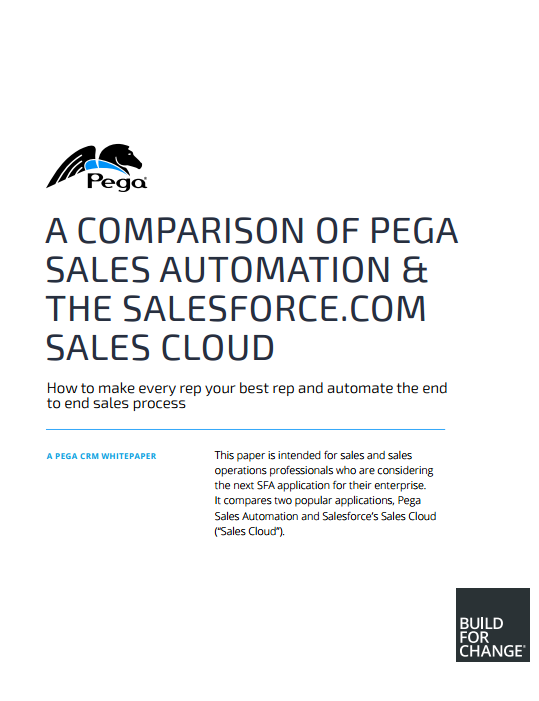 At Pega, we believe that sales automation is fundamentally about enabling seamless customer engagement and managing the end-to-end execution of a sale through the fulfillment of a commitment to a customer. In A Comparison of Pega Sales Automation and the Salesforce.com Sales Cloud, we will evaluate across three areas of functionality essential to meeting the complex sales needs of large, global enterprises.
Effective strategies for sales success
Not getting the results you want from your sales automation tools? Find out how real-time, adaptive intelligence can help make every rep a rainmaker.