Experience the best of both worlds
Customer engagement meets intelligent automation.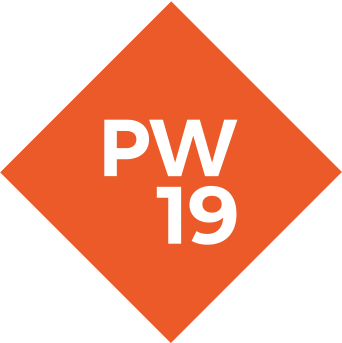 PegaWorld 2019
June 2–5
PegaWorld brings together the biggest brands on the planet – including the experts who build and use Pega's game-changing software – for real talk about the transformative power of tech. Whether you want to revolutionize customer engagement or work smarter with automation (or both!), join us and thousands of fellow leaders and transform your future.
80+
Sessions
5,000+
Attendees
700+
Organizations
Get inspired by remarkable keynote speakers and thought leaders
Keynote
Adriana Gascoigne
Founder & CEO, Girls in Tech
Keynote
Moshe Pridan
SVP Business Solutions Management, SiriusXM
Thought Leader
Blake Morgan
Customer Experience Futurist, Author
Thought Leader
Sam Charrington
Host of This Week in Machine Learning and AI Podcast
Thought Leader
Tamara McCleary
CEO, Thulium
Register today and make a difference
Join PegaWorld and the Trefler Foundation as we support the non-profit Girls in Tech.
Live on the main stage: OneRepublic
Digital transformation is hard work, but that doesn't mean you can't have fun along the way. Don't miss an exclusive PegaWorld performance by chart-topping artists OneRepublic, plus more opportunities to meet, mingle, and unwind.
Talking PegaWorld on CNBC's Mad Money
Watch Pegasystems Founder & CEO Alan Trefler chat with Jim Cramer about Pega's cloud evolution, working with top brands like Google and ING, and why PegaWorld is the must-attend tech event of the year.
Become a PegaWorld insider
Stay up-to-date on all the latest PegaWorld news and announcements