A Pega eBook
Get the lowdown on low code
Everyone's going low code these days. And why wouldn't you? It's the faster and more effective way to build apps.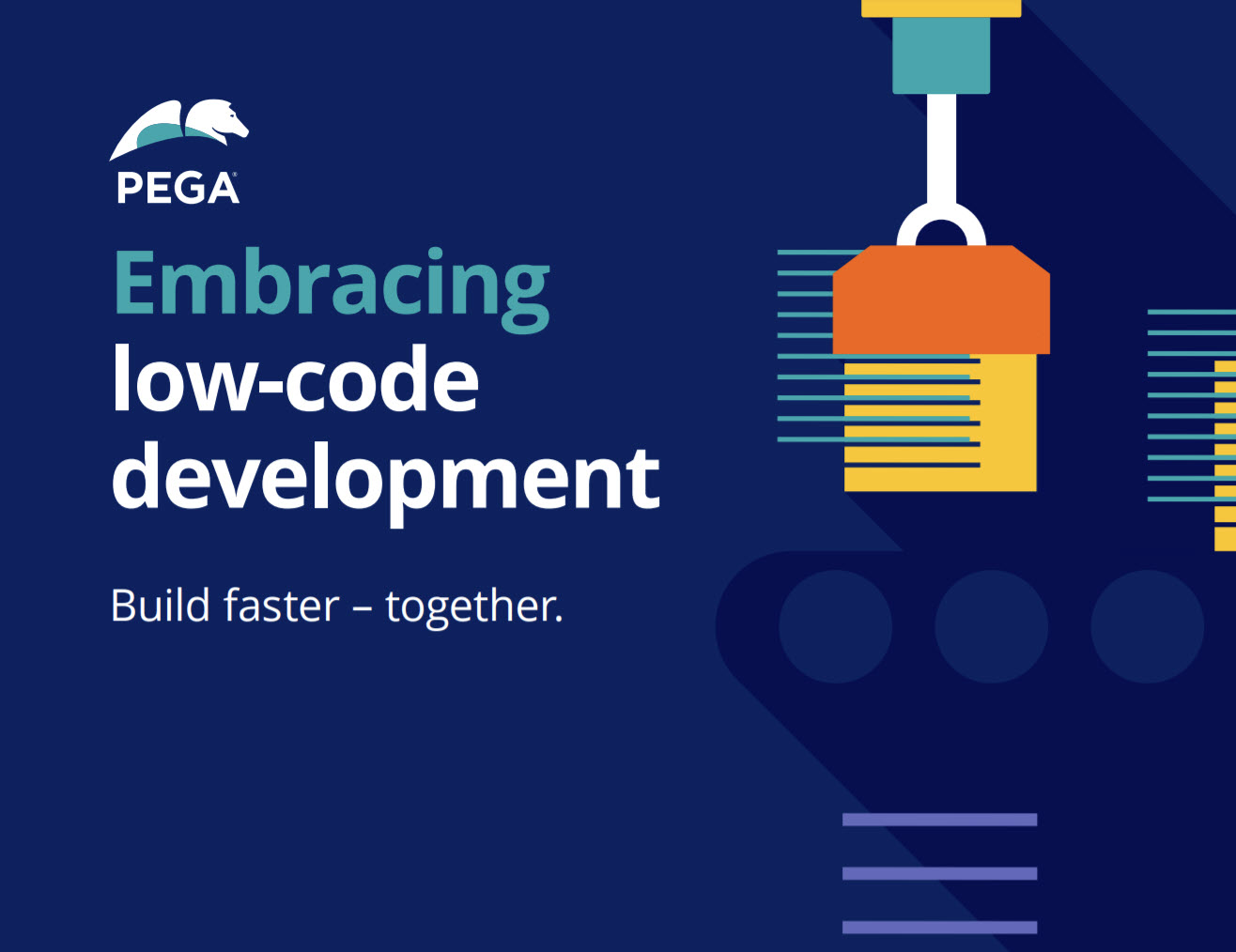 Embracing low-code development
PDF | 7 pages | 5 min. read
The future is low code
In our eBook, our experts unpack the low-code trend and reveal the future of enterprise app development, including: 
The advantages of low code versus traditional software development.
How low code helps business and IT collaborate better.
Related resources
Pegasystems is the leader in software for digital transformation. Find out more about our 35-year history of helping the world's leading organizations achieve breakthrough business results.
Learn more