A Pega White Paper
Take control of your AI
AI can predict behavior seamlessly – neat. AI can also develop its own morals – scary. You should control AI. Not the other way around.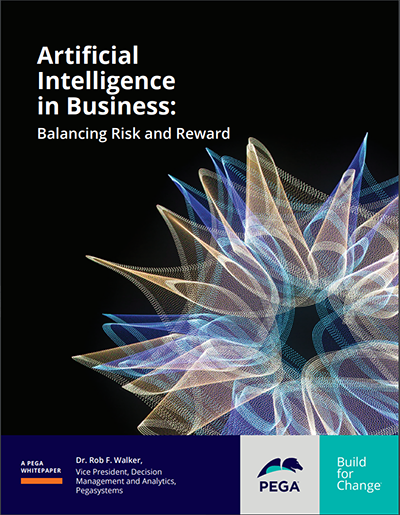 Artificial Intelligence in Business: Balancing Risk and Reward
PDF | 23 pages | 19 mins read
Maximize AI, minimize risk
There's a way to control AI – through a transparency switch. Our whitepaper can teach you how to: 
Avoid regulatory and ethical issues
Optimize AI through control and collaboration
Create a robust AI QA process
Use AI to deliver real business value
Related resources
Pegasystems is the leader in software for digital transformation. Find out more about our 35-year history of helping the world's leading organizations achieve breakthrough business results.
Learn more